UK's £600 million Syrian aid 'largest ever' response to humanitarian crisis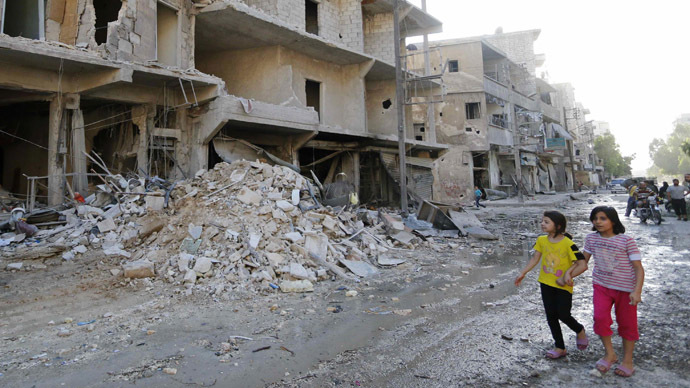 In the UK's biggest ever response to a humanitarian crisis, the government has committed over £600 million to help those affected by the conflict in Syria – the second highest total after the US.
Aid is being allocated to help a million refugees in Syria, Lebanon, Jordan, Turkey and Iraq. £299 million has been given to charitable organizations providing humanitarian assistance inside Syria, while £292 million has been provided to Jordan, Lebanon, Turkey, Iraq and Egypt to cope with the growing number of refugees.
A further £1.8 million has been allocated for regional technical assistance, while £9 million is currently being finalised.
As many as 9.3 million people are in need of aid within Syria, where 6.5 million people are internally displaced. Up to 2.5 million people have fled the country, seeking refuge in neighbouring countries. Over 100,000 civilians have been killed, while over 4 million people are in desperate need of basic food supplies.
"Communities in neighbouring countries have been extraordinarily generous in hosting vulnerable Syrian refugees," said a spokesperson for the UK Department for International Development.
"The UK recognizes that this is putting an enormous strain on their resources and we are supporting refugee hosting communities through the humanitarian assistance program."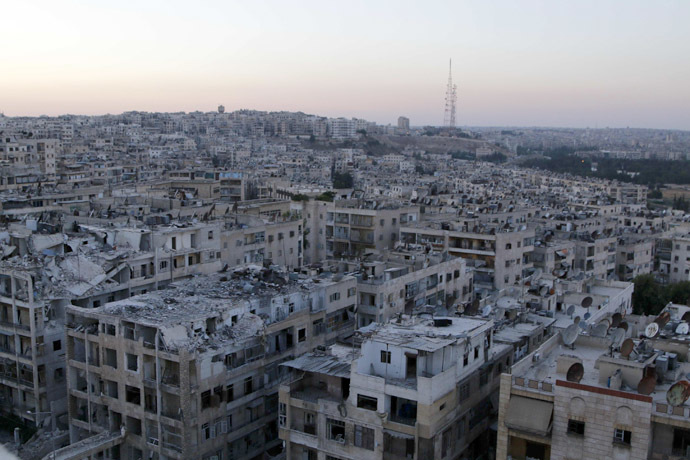 The UK government has provided food, water purification and sanitation services in camps and in communities hosting Syrian refugees. Other priorities include resources and training for agricultural production, health services and a range of psychosocial interventions. Officials say there is a danger of a "lost generation" of Syrian children experiencing trauma and missing out on education.
The crisis has also placed many women and girls at risk of violence, exploitation and insecurity, while pregnant women are particularly at risk. There is also a large population of Palestinian refugees living in Syria and the region, who are particularly vulnerable to conflict.
British MPs have warned the UK cannot continue to contribute a disproportionate amount of humanitarian aid to Syria without other poor countries losing out on assistance. The UN urges governments to allocate 0.7 percent of their GDP to global humanitarian aid.
The International Development Committee said in July that countries such as France, Spain and Italy had "manifestly failed to pull their weight" in contributing to alleviating the crisis brought on by the civil war in Syria.
"The UK should do everything in its power to encourage other countries to increase their contributions," the committee's latest report said.
Syria was a middle income country of 20 million people before the war. It was ranked 116th in the UN's Human Development Index out of 186 nations.
Meanwhile, in light of the aid effort and ongoing support for rebels fighting Syrian government forces, some politicians are openly calling for a change in policy toward more support for President Bashar Assad, seeing him as a potential ally to defeat Islamic State (IS, formerly ISIS/ISIL), which has conquered large areas of Syria and northern Iraq.
Sir Malcolm Rifkind, chairman of Britain's intelligence and security committee, said recently that the US and the UK should work with Damascus if they are to defeat jihadist militants in the region.
Although he made it clear he does not support the Assad regime in principle, Rifkind reluctantly emphasized in a Financial Times interview that "sometimes you have to develop relationships with people who are extremely nasty in order to get rid of people who are even nastier."
However, in a recent interview, Foreign Secretary Philip Hammond summarily rejected calls to work with Assad in the fight against IS.
"We may very well find that we are fighting, on some occasions, the same people that [Assad] is, but that doesn't make us his ally," Hammond said. "It would not be practical, sensible or helpful to even think about going down that route."
You can share this story on social media: