'Terrifying': Ebola panic after passenger on Sierra Leone flight to London dies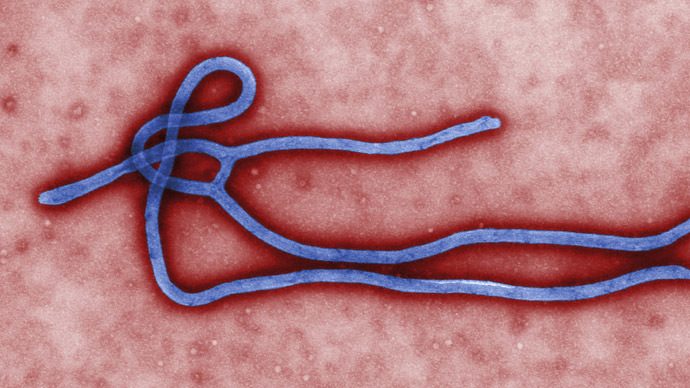 A passenger from Sierra Leone died at London Gatwick airport, intensifying fears West Africa's Ebola outbreak may reach Britain.
The 72-year-old woman, who was reportedly showing symptoms of vomiting and heavy sweating, collapsed on leaving a Gambia Bird jet, and later died in hospital.
The plane, with 128 passengers on board, was quarantined as officials traced those who had been in contact with the woman, although tests showed she did not have the virus, which has killed 256 people in Sierra Leone and a total of 826 across West Africa since February's outbreak.
"We can confirm that a passenger on board a Gambia Bird flight on Saturday August 2 became unwell after disembarking the aircraft, was treated by experienced medical airport staff at the scene, but sadly later died at East Surrey Hospital," a Gatwick Airport spokesperson said.
"Given the origin of the flight, the hospital carried out tests for Ebola and other infectious diseases as a precaution. The tests came back negative. As a precaution, the aircraft was isolated, as were relevant airline and airport staff. At every stage, we took advice from Public Health England, which cleared the aircraft for its return journey."
Public Health England's assurances, however, have not contained the public's concern about the virus and the possibility of an outbreak in the UK.
"We've all seen how many people have died from Ebola, especially in Sierra Leone, and it's terrifying," an airport worker who witnessed the incident told the Daily Mirror newspaper.
"The woman was sweating buckets and vomiting.
"Paramedics arrived to try to help her. The next thing everybody was there… emergency crews, airfield operations, even immigration. They closed down the jet bridge and put the aircraft into quarantine. They took everyone's details, even the guy who fuels the aircraft."
Leaving Freetown, the capital of Sierra Leone, the plane stopped at Banjul, Gambia, before arriving into Gatwick at 8.15am on Saturday.
The director of global public health at Public Health England, Dr. Brian McCloskey, stressed there had been no risk to those in close contact with the passenger during the flight.
"There was no health risk to other passengers or crew, as the passenger did not have symptoms during the flight," said McCloskey. "The correct procedures were followed to confirm there was no reason to quarantine the airplane, the passengers or staff."
Cabin crew identifying a sick passenger with suspicion of infectious disease on board, as well as ground staff receiving the passenger at the destination, follow International Air Transport Association (IATA) guidelines for suspected communicable diseases. Dr. Paul Cosford, director for health protection at Public Health England, praised the system's track record.
"As we have seen with Middle Eastern Respiratory Syndrome, we have robust mechanisms in place for detecting and responding to any usual infections within the UK," he said.
There is currently no cure or human-safe vaccine for Ebola, which is spread via bodily fluids. Initial symptoms of fever and sore throat develop into vomiting, diarrhea and profuse internal and external bleeding. Victims may die of multiple organ failure within days of first contact, with some strains killing up to 90 percent of sufferers.
The last diagnosed case of Ebola in the UK was in 1979, when someone was accidentally infected in a laboratory. That patient survived the illness.