World's first 'three-parent' baby could be born in UK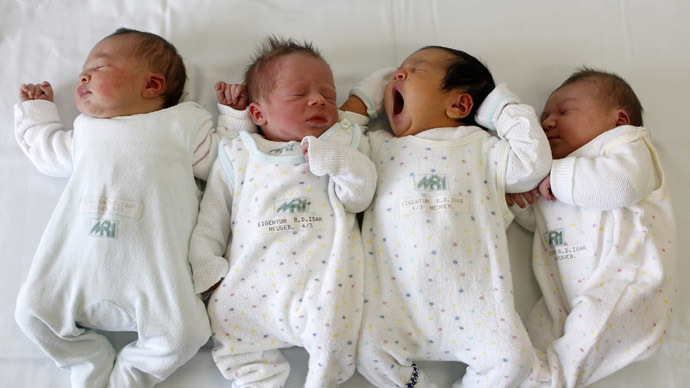 More than 100 "three-parent" babies could be born in the UK each year after the government announced plans to legalize a controversial IVF technique to prevent children inheriting diseases.
Following government changes to fertility rules in February, Britain could become the first country in the world to allow mitochondrial replacement (MR) therapy.
The Department of Health announced plans to legalize the use of IVF treatments which prevent babies from being born with diseases such as muscular dystrophy, blindness and brain disorders which affect mitochondria – the energy source of cells.
The announcement follows a consultation begun by ministers three months ago. A final decision could come as early as next year if it wins the approval of both Houses of Parliament.
The techniques used in three-parent IVF babies are highly controversial as they involve creating babies from three people - two mothers and one father, which critics say could lead to the phenomenon of "designer children" and even eugenics.
The procedure involves donor DNA being given by a second mother, which is implanted into the defective egg of the first mother. It can prevent children suffering debilitating genetic conditions such as muscular dystrophy, blindness and brain disorders.
The method is called mitochondrial replacement or transfer and is still at the research stage in laboratories in the United States and Britain.
Mitochondria are what produce the energy in every human cell and about 1 in 6,000 babies are born with severe mitochondrial disorders. Women with defective mitochondria also repeatedly miscarry.
Concerns remain, however, about the safety of the therapy. Critics have argued that evolutionary theory predicts a mismatch between the DNA in the donor's mitochondria and the mother's nuclear DNA, with potentially unpredictable consequences for the embryo.
The UK government has indicated that as long as they are strictly regulated, the treatments should be allowed to go ahead, while a recent poll showed Britons were largely in favor of the idea.