Recession hits youth hardest - report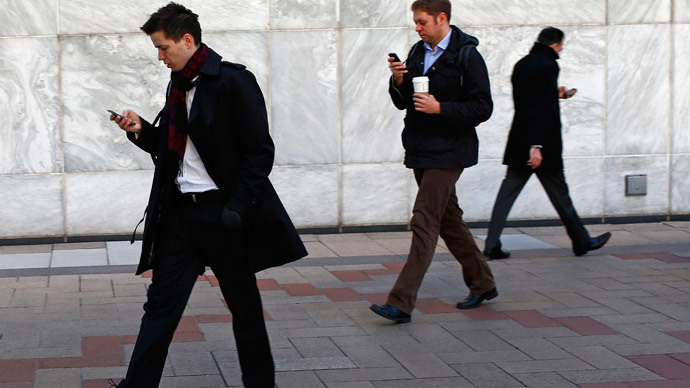 ​Young Britons were struck far harder by the recession than older generations and have found it more difficult to secure work and housing, a report has found.
Those aged between 22 and 30 saw their household incomes fall by 13 percent between 2007 and 2013, while those 31-59 saw a smaller drop, around 7 percent, according to the Institute of Fiscal Studies (IFS).
While unemployment figures have suggested a steady drop on the rate of joblessness, the report, based on government figures and part funded by the Joseph Rowntree Foundation, found employment prospects for the under-30s were hit harder than for other age groups.
"This research provides further proof that a shortage of affordable homes and the high cost of renting or buying a home is pushing hundreds of thousands more people into absolute poverty: 600,000 more people have found out what life is like below the poverty line after paying their housing costs," said the JRF's Head of Poverty Research, Chris Goulden, who backed the report.
"The IFS report makes clear the worst is yet to come for struggling households: this year's figures do not factor in the large-scale welfare cuts introduced from April 2013. Even at a time where resources are limited, measures can be taken to reduce the hardship now facing almost a quarter of households," Goulden said.
The anti-poverty charity called for a comprehensive strategy and the political will to tackle poverty by means of addressing low pay, the cost of essentials, housing and childcare. The group also called for reforms to the tax and benefits system to ensure work offered a route out of poverty.
The opposition Labour Party intends to make living standards a key issue in the run-up to next year's general election. While the Conservative led government has focused its energies on balancing the books, opponents argue the benefits of economic recovery have not reached everyone.
The IFS report also found that the employment rate among 22-30-year-olds over the period fell by 4 percent, while that among 31-59-year-olds remained stable. Meanwhile, over 60s saw almost no impact on either household incomes or employment rate.
It also noted that home ownership among the young had fallen sharply in recent decades. Only 21 percent of people born in the 1980s had bought their own house by the age of 25, compared with 34 percent of those born in the '70s and 45 percent of those born in the '60s.
The report concluded there was "no clear North-South divide" in the impact of the recession – rather pointing out the division based on age and social indicators.