Facebook life vest: Teen adrift at sea gets rescued after posting SOS online
Published time: 14 Jul, 2014 17:31
Edited time: 15 Jul, 2014 05:09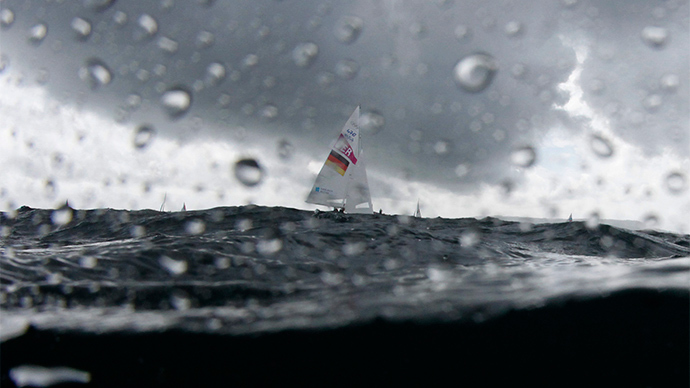 A teenager who was thrown into the sea when his boat capsized managed to post one word on Facebook, "stranded," which ended up saving his life. His friend saw the post and alerted the Coastguard, who scrambled lifeboats and brought him to safety.
The 18-year-old ran into trouble when his boat capsized off Mevagissey in Cornwall last week, while trying to paddle to the fisherman's cove of Portmellon, about a mile to the south, UK media report.
When the craft turned over, he managed to cling on and got hold of his mobile phone. The device didn't have enough power and was too wet to dial 999, the number for the emergency services, but the batteries had just enough power to post one word on Facebook.
One of his friends saw the post and phoned the boy's mum, who then rang the Coastguard, triggering a huge rescue operation.
"It was obviously one of the last methods he had of using his mobile phone to call for help," Jeremy Lynn, of Brixham Coastguard, told the Mirror.
Unsure if his attempt to alert the Coastguard was successful, and aware that his upturned boat was drifting, he tried to swim back to shore in just shorts and a T-shirt.
In nearby Fowey lifeboats were taken at speed to begin a shoreline search from Portmellon towards Dodman Point.
"On the way across St Austell Bay to Portmellon, the inshore lifeboat crewmembers found a young man in the water a mile from shore. He had capsized and, because the boat was drifting, had decided to swim for Blackhead," a spokesman for the Fowey lifeboat crew said.
The youth was then transferred to an all-weather lifeboat and taken to the Fowey lifeboat station, where an ambulance was waiting.
Water temperatures were at around 14-15 degrees Celsius and the teen had been treading water for two hours, but because he was fit, he was not harmed by his ordeal.
The watch manager at Brixham Coastguard, Andy Huber, said that without a buoyancy aid or lifejacket the boy was lucky.
Huber said that people heading out to sea should take a VHF radio, distress flares, an emergency beacon, as well as a fully charged mobile phone in a waterproof bag.
Mobile phone coverage on this area of the Cornish coast is notoriously bad. Prime Minister David Cameron has twice had to cut short holidays there because his aides couldn't reach him.