UK to 'fast track' mass surveillance bill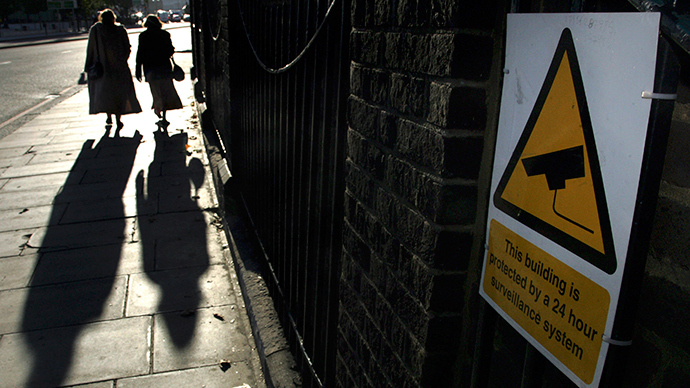 Parliament plans to push through new laws requiring phone companies to keep records of customer calls and internet activity. Rights activists warn the bill sets a "dangerous precedent."
Read more:UK to force telecom firms to spy on British citizens
Under the new legislation, called the Data Retention and Investigation Powers Bill, phone companies would have to keep records on who their customers telephoned and the addresses of websites they visited for at least 12 months.
The move follows warnings made by the United States last week of renewed terror threats on board flights to a number of Western countries including Britain.
I'll be explaining today why emergency legislation is needed to maintain powers to help keep us safe from those who would harm UK citizens.

— David Cameron (@David_Cameron) July 10, 2014
Although the bill was expected to be passed by Parliament, both Labour and the Liberal Democrats expressed concerns regarding the bills' transparency.
As a result, Cameron was forced to establish an independent watchdog to regulate the law, called The Privacy and Civil Liberties Oversight Board. Modelled on its US equivalent, the board will be required to check how the powers are being used and frequently report to Parliament.
Deputy Prime Minister Nick Clegg also introduced a termination clause to the bill, meaning that the law would become invalid after 2016.
The PM and Deputy PM will announce emergency security legislation today: find out more http://t.co/Qp1f7Rtmxh

— Deputy PM (@DPMoffice) July 10, 2014
"The ability to access information about communications and intercept the communications of dangerous individuals is essential to fight the threat from criminals and terrorists targeting the UK," Cameron said.
"No government introduces fast track legislation lightly. But the consequences of not acting are grave," he continued.
Sources from Downing Street told The Guardian that the emergency bill was needed after European Court of Justice (CJEU) struck down the UK's existing laws on communications monitoring in April, on the grounds that it breached EU privacy laws.
Human Rights groups have hit out against the bill, claiming that it is using the threat of terrorism to pass the law, despite the guidelines set out by the CJEU.
"Not only will the proposed legislation infringe our right to privacy, it will also set a dangerous precedent where the government simply re-legislates every time it disagrees with a decision by the CJEU. The ruling still stands and these new plans may actually increase the amount of our personal data that is retained by Internet Service Providers (ISPs), further infringing on our right to privacy. Blanket surveillance needs to end," said Jim Killiock from the Open Rights Group.
Acting Director of Big Brother Watch Emma Carr has also warned against the bill in light of the "snooper's charter", a bill that Home Secretary Theresa May failed to pass, that would have allowed UK spies the authority to monitor all communications data held by ISPs.
"We need to get back to a point where the police monitor people who are actually suspected of wrong doing and rather than wasting millions every year requiring data to be stored on an indiscriminate basis" she said.
You can share this story on social media: