Wrestling on verge of losing its Olympic status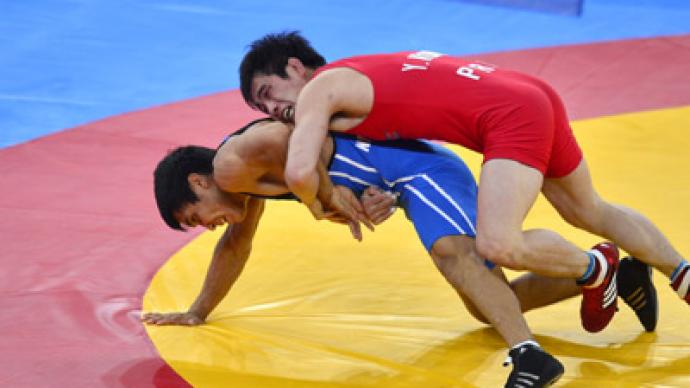 Wrestling, one of the long time Olympic staples, will have to fight for a place at the 2020 Games after it lost its status of a confirmed sport on Tuesday.
The jewel of the ancient Greek Olympics, was included in the modern Olympic program in 1904 and has appeared at every summer Games since then. The recent years there has been a decline in spectator interest and a number of claims of corrupt refereeing at the Games.On Tuesday the International Olympic Committee's executive board voted to drop the sport into a category of eight sports vying for one place in 2020 along with baseball/softball, karate, roller skating, sport climbing, squash, wakeboarding and wushu, more often referred to as kung fu."Our aim is to modernize the Olympic program," an unnamed source in the IOC explained, adding that excluding wrestling would be "an optimal option". There has been no official comment as yet.Meanwhile, the Russian Wrestling Federation president, Mikhail Mamiashvili, sees no reasons for concern. "I'm 99.9% sure wrestling will remian an Olympic sport," he told the Sovetsky Sport paper.The eight sports now expect their fate to be decided at an IOC executive board meeting in St. Petersburg in May, after which one of them will be nominated for approval by the full IOC at its September meeting in Buenos Aires.The three styles of wrestling, Greco-Roman and both men's and women's freestyle, accounted for 18 of the 302 sets of medals awarded at London 2012 with four golds going to Russia, the world's leader in the discipline.
You can share this story on social media: