NHL Winter Classic "best experience" of Ovechkin's career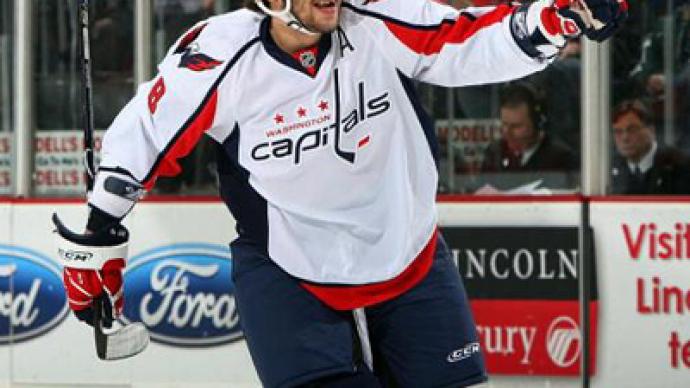 The Washington Capitals defeated the Pittsburgh Penguins 3-1 in a wet Winter Classic on Saturday night at Heinz Field in Pittsburgh, the annual outdoor match, which Alex Ovechkin called "best experience" in his life.
After Evgeny Malkin and Mike Knuble exchanged goals in the beginning of the second period, Eric Fehr netted twice to help the Capitals beat their conference rivals. It was the NHL's first night time Winter Classic. "I think both teams were just so excited it was pretty fun. The first period was good weather, second period – a little bit of rain and the third period there was lots of rain so the weather was changing all the time and we handled it and it was a pretty good game," Aleksandr Ovechkin explained. "It was one of the best experiences of my life, when you see a sold out… I can't imagine when football players play every game like this it is unbelievable. It is kind of a thing what you want to do all the time, go out and play like this all the time," Ovechkin added. "It would have been nice to have been on the other side of things, but it is still a privilege to be a part of that," said Pittsburgh captain Sidney Crosby. Meanwhile, Washington Capitals coach Bruce Boudreau noted that it was a really good event "for the growth of the game.""I hope it does grow because of this, and for us it was a month-long build-up where it did not start out very good at all, but this is as close to the Stanley Cup as we have gotten. We are not denying that it was more than just two points, it was a fabulous game and we came in wanting to win this thing and we got lucky and we won it," he said.
You can share this story on social media: