Windsurfing survives as Olympic discipline
Published time: 12 Nov, 2012 12:31
Edited time: 12 Nov, 2012 16:31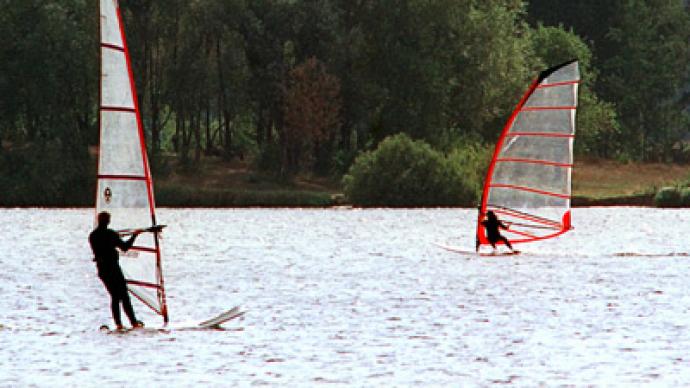 The International Sailing Federation has returned windsurfing to the Olympic family just six months after removing it.
In May, ISAF voted to replace windsurfing with kite-boarding for the 2016 Olympic Games in Rio de Janeiro. However, some delegates revealed they had made the wrong decision because of translation problems, and windsurfing federations pressured ISAF to rethink the move.
On Sunday, ISAF retreated as the majority of delegates at the organization's annual meeting in Ireland voted to drop kite-boarding and return windsurfing to the program.
Windsurfing has been in the Olympics since 1984 for men and 1992 for women. London 2012 featured a record 10 sailing and windsurfing events, with six classes for men and four for women.
Two other changes made by ISAF in May remain in effect. For Rio de Janeiro the men's Star class sailing will be replaced by a mixed-gender multi-hull event, and the women's Elliot match racing will be changed to the new women's 49er fleet racing class.