Brazilian volleyball reign continues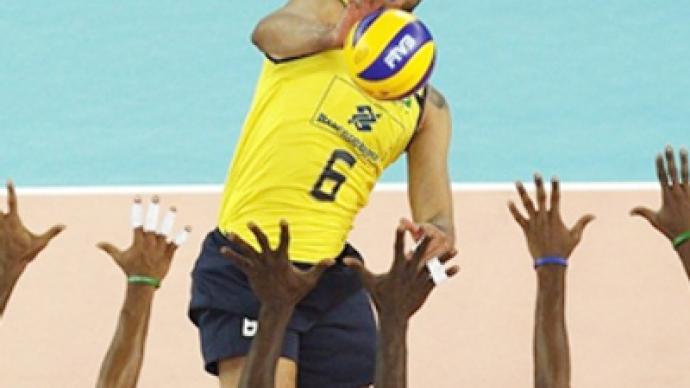 Brazil have further strengthened their grasp on world volleyball. The only team to win a global championship since the turn of the new millennium followed up their 2002 and 2006 victories with a demolition job over Cuba.
On Sunday, it was case of old guard versus pretenders to the throne in Rome, but the vastly experienced Samba Boys were not about to let their dominance slide with a treble at stake.
Bernardo Rezende's men took the first and second set with some ease, with youngest squad in the tournament – Cuba – being unable to find any real rhythm throughout.
The reigning champions took full advantage, securing the 2010 World Championships with a 25-22, 25-14, 25-22 scoreline.
Brazil are now up there with the great Italian teams of the '90s, who also won three in a row.
You can share this story on social media: