Russia stop Olympic champs for second straight team saber world title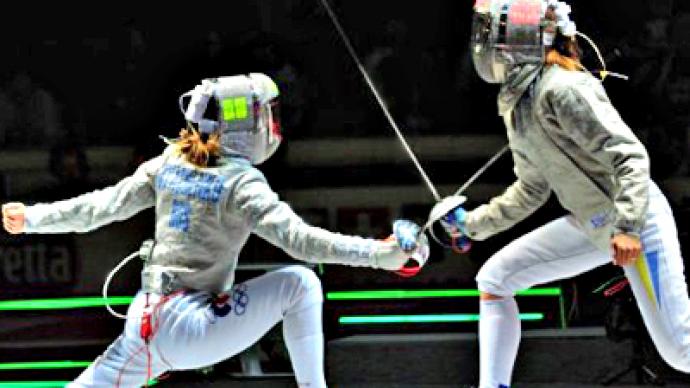 Russia have proved their class as leaders in the women's team saber, successfully defending their world champions' title in Catania, Italy.
Ekaterina Diatchenko, Sofiya Velikaya, Yulia Gavrilova and Dina Galiakbarova squared up against the Olympic champs from the Ukrainian team in the final and managed to take the upper hand in a tight battle, 45-43. "Nobody expected a clash against Ukraine to be a walk in the park," Yulia Gavrilova told Ves Sport news agency. "For me, the most difficult was my first fight against Olga Harlan, which I lost. However, in the fourth match I managed to beat Alyona Homrova 7-3, and in the eighth, I won against Olga Zhovnir, 5-0. But these are only my personal stats, which are inextricably linked to the performance of the entire Russian team. I am very proud that for the second time we were able to prove to ourselves and everybody else that our team is indeed the strongest in the world."The team saber triumph bagged Russia a fourth gold at the 2011 Fencing World Championships, and netted a second gold in the event for Sofiya Velikaya, who also won the individual saber. As for the medals count, hosts Italy are on top with ten medals (4 golds, three silver and three bronze), with the Russians in second, having five – four golds and one bronze.