Avalanche hits Uzbek mountaineer team
Published time: 9 Oct, 2012 14:26
Edited time: 9 Oct, 2012 19:54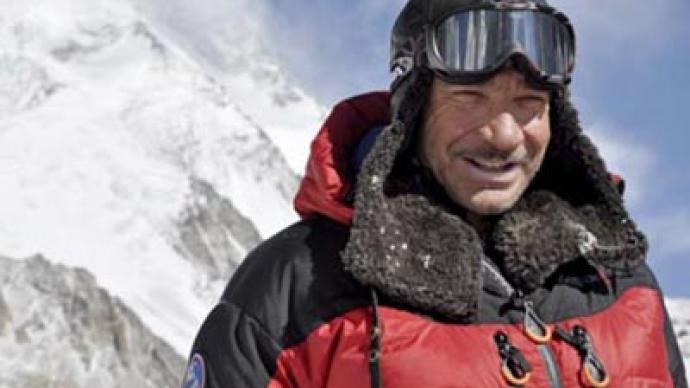 Two Uzbek mountain climbers are missing after the country's national squad was caught in an avalanche in the mountains of Nepal.
­The tragedy occurred on October 7 as the team were storming the Annapurna I peak at the open mountaineering world championships.
The search is currently on for Uzbekistan's top mountaineer and the group's leader Ilyas Tukhvatulin and team member Ivan Lobanov.
Six other climbers returned to their base camp safely.

"The helicopter was used today. But no one was found," Vladimir Bogdanov of the Russian team told Risk.ru by phone. "The avalanche was greater that at Manaslu (in which 21 mountaineers were killed or missing on September 23 this year). The search will continue tomorrow, but the chances are slim."
Despite being only the tenth tallest mountain in the world, Annapurna I (8047 meters) holds the highest fatality rate among the 14 mountains higher than eight-thousand meters.
As of 2005, the mountain has been successfully conquered only 103 times, with 56 lives lost, mainly due to avalanches.
Russia's renowned climber Anatoly Boukreev died there in 1997; Italy's Christian Kuntner in 2005; and Spain's Inaki Ochoa in 2008.
The Annapurna Himal from the northeast. (Image from http://en.wikipedia.org, photo by Leridant)