UFC to take on Russia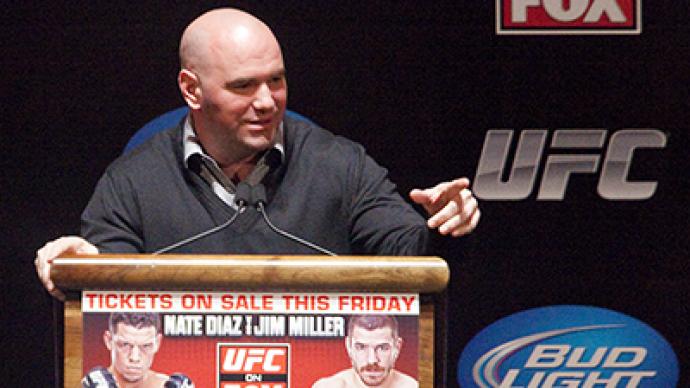 The largest mixed martial arts promotion company in the world, UFC, is planning to stage their first event in Russia in 2013, says the organization's president, Dana White.
"I would say this year (we'll go to Russia)," White is cited as saying by MMAjunkie.com. "I think what's going to go on in Russia is we'll put on a live event there first (before an 'Ultimate Fighter' season). We'll do a live event in Russia, and just like every other event we've done, you do the live event and it explodes."
MMA is booming in Russia, and the Ultimate Fighting Championship's head is well-aware of that.
"Mixed martial arts is already big over there. Sambo is big over there. (We'll do a live event) and then we'll see where the market goes from there," he added.
The top MMA events in the country, which gave the world one of the greatest ever fighters, Fedor Emelianenko, are currently stage by two local companies, M-1 Global and Fight Night.
The arrival of UFC, who have been in the market since 1993, will be a huge a challenge to the Russian promoters.
And it's not only Russia, the UFC are aiming at, with the Americans planning to expand into India this year as well.
You can share this story on social media: