Sochi 2014 mascot shortlist revealed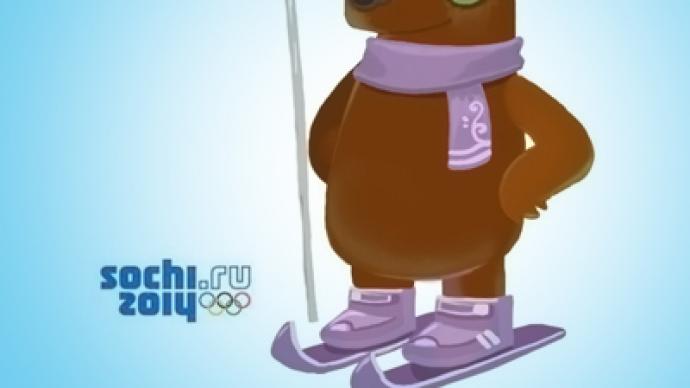 The shortlist of contenders for the Sochi 2014 Winter Olympic mascot has been revealed on Tuesday.
The jury of experts has chosen eleven creative ideas out of over 24,000 entries submitted by Russian citizens online, as part of a nationwide contest.   The eleven on the shortlist are: a hare, a dolphin, a polar bear, a brown bear, a bullfinch, a leopard, a snowflake or an icicle, the Sun, manikins and Father Frost – the Russian version of Santa Claus. The images of the mascots and their authors will be presented to the public on February 7, 2011, which is exactly three years before the Sochi Games kick off.  In the meantime, the professional artists and animators will work to perfect their ideas.  "Six months ago we came up with an unprecedented decision – to create our mascot together. For the first time in the history of the Olympic movement the entire country took part in the contest of ideas for the mascots. The mascots of the Games in Sochi should reflect the unique characteristics of Russian culture and be intuitively understandable to millions of people of different ages, professions and nationalities in Russia and around the world. They must be loved by children, because for many of them, the sports will start precisely from the mascot of the Games in Sochi. We hope that everyone will take part in the final nationwide SMS voting, which will be held in February on live TV," Dmitry Chernyshenko, President of the Games' Organizing Committee, told the Soch 2014 official website.   Meanwhile, the most controversial idea among those submitted – a frog, named "Zoich" – didn't make it into the shortlist.  A matryoshka doll, a dolphin and a bullfinch were also chosen as candidates for the talismans of the Paralympics, which will follow the Olympics in 2014.    "The mascots are helpers of the athletes as they support them during competition and strengthen their will. In this sense, the Paralympic mascot is especially important because it has to encourage the athletes to new challenges and athletic feats, despite all the circumstances, conventions and stereotypes," Olesya Vladykina, Paralympic champion and Sochi 2014 Ambassador, said. The expert jury was headed by the general director of Channel One, Konstantin Ernst. The board also included musicians Yury Bashmet and Igor Butman, film director Fyodor Bondarchuk, television host Nikolay Drozdov and other Russian celebrities and sportsmen respected both in the country and abroad.The Sochi 2014 mascot will be elected by an all-nation vote on February 7, 2011.  
You can share this story on social media: