G-Men vs Pats: Who'll grab Super Bowl this time?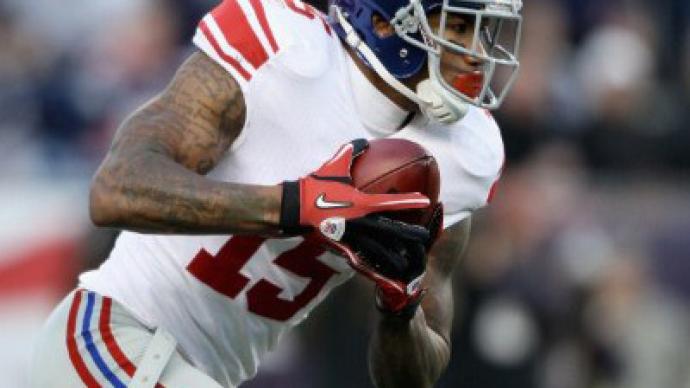 In the NFL, the New England Patriots will meet the New York Giants in the Super Bowl for the second time since 2007. RT looks back at how the teams secured their berth in the final.
The 2007 edition of the New England Patriots played like an unstoppable juggernaut in the playoffs before reaching the big dance. This year's team, however, have been able to advance despite glaring weaknesses.The Patriots ranked second from bottom in pass defense this year, and it looked like the Ravens would exploit that Achilles heel in the AFC decider.Baltimore's Joe Flacco tied the game at 10 with a second quarter strike to Dennis Pitta. New England's secondary was torched again in the third with rookie Torrey Smith giving Baltimore a 17-16 lead. And when the chips were down for the home team, quarterback Tom Brady yet again showed plenty of physical and mental toughness despite having a poor day passing the ball. The 34-year-old took a huge hit on a quarterback sneak play, but still made the score 23-20 for New England.That would prove the final score as the Pats' defense fared better than expected late on.The Ravens' Lee Evans stopped just short of hauling in a touchdown pass by backup cornerback Sterling Moore. The game would have gone into overtime if it wasn't for Billy Cundiff misfiring on a relatively easy close-range kick, handing the Patriots a fifth Super Bowl berth since 2001.New York were also involved in a close championship game over in the NFC decider. The San Francisco 49ers constantly looked to Vernon Davis, who burned the Giants for two touchdowns in the first and third quarters.Giants quarterback Eli Manning has seen his star rise to brother Peyton's level after a great season with the 31-year-old finding Mario Manningham late in the fourth for a 17-14 lead.Both kickers were on their game in this contest with David Akers tying proceedings at 17 apiece.A special team mistake saw the 49ers' Kyle Williams lose the ball on a punt return in the ensuing overtime allowing the Giants to set up shop in enemy territory. And Lawrence Tynes' short field-goal in the extra session sent the Giants to the big dance.So, a rematch of epic proportions is brewing as both the Patriots and the Giants have eight players on the roster who still remember that 2007 Super Bowl battle. It was underdogs New York, who ended the Patriots' perfect season, by winning the title four years ago. February 5 will show which of the teams better learnt the lessons of the past.
You can share this story on social media: