South Africans protect their 'heroine' Semenya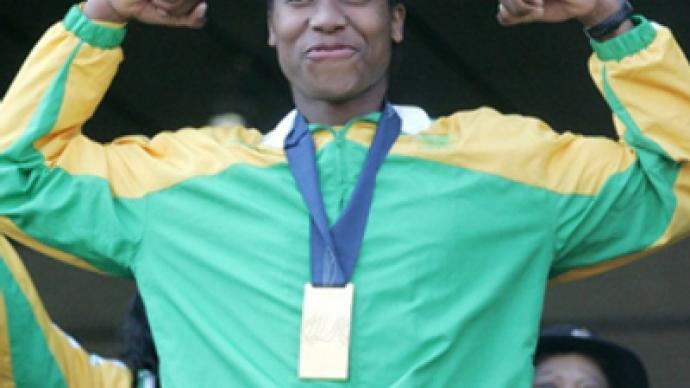 The South African sports minister has reacted angrily over the gender debate surrounding 800-meter runner Caster Semenya.
The 18-year-old won gold in the women's 800 meters at the recent World Athletics Championships in Berlin, but there are now claims she has both male and female sex organs.
The sports governing body, the IAAF, is still analyzing the results of tests, with the final decision to be issued in November.
But Australian media reports that tests showing Caster Semenya is a hermaphrodite, and has both male and female characteristics, have prompted the South African officials to leap to her defense, saying she is the country's heroine and should be protected.
"At one level, she says: 'I don't care what they say. I am who I am.' I think she is very strong as a young person to get to those kind of conclusions. Another child might have done something very serious and very bad on hearing these things said about her in the public the way it is being done. Maybe we would all be in mourning now, with the young Mokgadi having even committed suicide or something like that. It can be as bad as that," Makhenkesi Stofile, the South African Sports Minister, said, AP news agency reports.
The minister himself has no doubt that the athlete is female.
"In my view, as stated on the 19th [August], this is a girl. And subsequently, everybody now agrees she is a girl. The new issue which is cropping up now is what percentage of girlhood does she have? I don't know if we were subjected to those percentage tests, how many of us would be successful," he said, making the journalists at the press-conference laugh.
South African officials are to hold a special meeting on Semenya on Saturday and announce the results of their deliberations Sunday.
You can share this story on social media: