Hotel prices to be frozen for Sochi 2014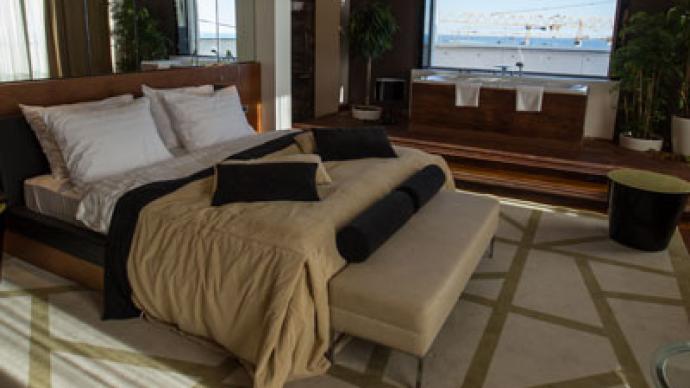 The Russian Government has issued a decree, which will regulate the maximum price for accommodation and services in Krasnodar Region hotels during the Sochi Winter Olympics.
According to the document, a daily fee for a standard room in a two or one star hotel mustn't exceed 2936 roubles (around $95) for a single and 4600 roubles (around $150) for a double.
And those, who are used to luxury, won't have to cash in more than 13,896 roubles (around $450) for a luxury suite.    "Of course, it's only a temporary measure for the Olympics, but, nevertheless, it's a case when the State takes responsibility for the prices contrary to the market vision," Russia's Prime Minister, Dmitry Medvedev is cited as saying by the Interfax news agency. "Our people are tricky or even quirky. So we must see to it that the tour operators and hotels won't come up with any substitute fee, which won't be directly related to the cost of living, but would still have to be paid so that they could compensate for their losses."
Sochi will host the XXII Olympic Winter Games from February 7-23, 2014, but accommodation prices will remain frozen from January 1, 2013 till July 1, 2014.
The Krasnodar Region's administration has been ordered to inform local hotels owners of the ruling.
47,000 hotel rooms will be accepting tourists during the Sochi Games, with 27,000 of them being built especially for the Olympics.
You can share this story on social media: