Brand new Sochi luge track safer than Whistler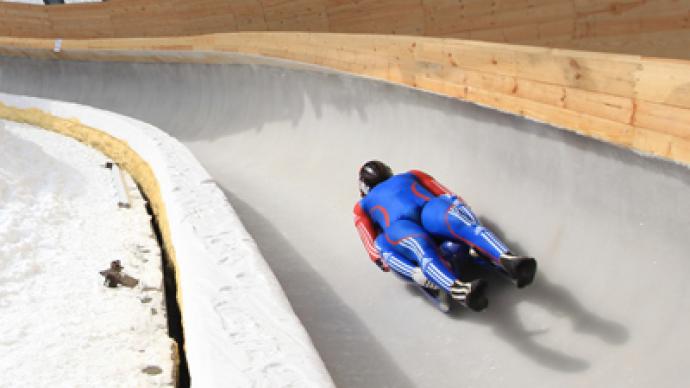 Yet another venue for the Sochi Olympics in 2014 has been put to the test for the first time. The Sanki Centre unveiled its record-breaking track for bobsleigh, luge and skeleton competitors.
The 1814 meter track is the longest artificial track in the world and was built in just two years. It has been designed for all Olympic sliding disciplines, with 16 turns and a maximum speed of around 135 kilometers per hour. On Monday the athletes were examining the run for the first time, ahead of a wide-ranging testing program designed to avoid a repeat of Georgian luger Nodar Kumaritashvili's fatal crash at the Whistler track during the 2010 games in Vancouver."The track is not very challenging. I think it's unlikely that there will be a lot of falls, as there are at Paramonovo or Whistler," Valery Silakov, coach of Russia's luge team, told RIA Novosti.The venue is unique not only for Russia. There are just 14 tracks in the world fully approved by the sports' international federation and the complex in Sochi is one of them. The Russian National Sliding Centre will become the training camp for all home athletes ahead of the Sochi Winter Games.
You can share this story on social media: