Russian weightlifter breaks clean and jerk world record
Published time: 20 Aug, 2012 09:22
Edited time: 21 Aug, 2012 14:01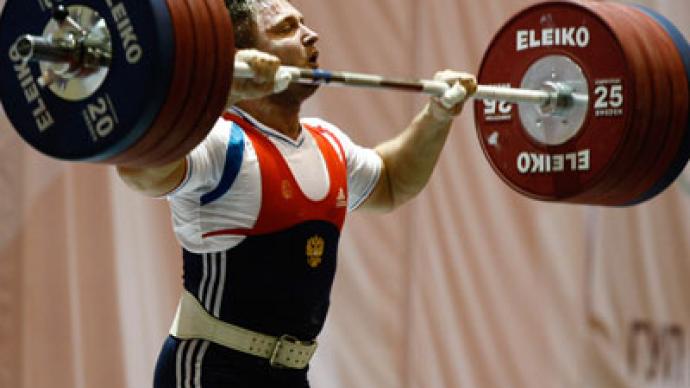 A weightlifting world record by Maksim Sheyko has been the highlight of the Town Day celebrations in the Russian Far Eastern city of Kholmsk.
­According to the Sakhalin-Kurily news agency, Sheyko, who competes in the 105kg category, lifted 239 kilograms in the clean and jerk during an open-air exhibition event.
That's one and a half kilograms better than the previous world record set by Bulgaria's Alan Tsagaev in 2004.
The Russian appeared to be in a great mood for the holiday as he also coped with 191 kilograms in the snatch to finish with a total of 430 kilograms.
The country's weightlifting fans are now kicking themselves over Sheyko failing to make the London Olympics, where Aleksey Torokhtin of Ukraine needed just 412 kilos to snatch the gold medal.