Shabalin and Domnina maintain ice dance lead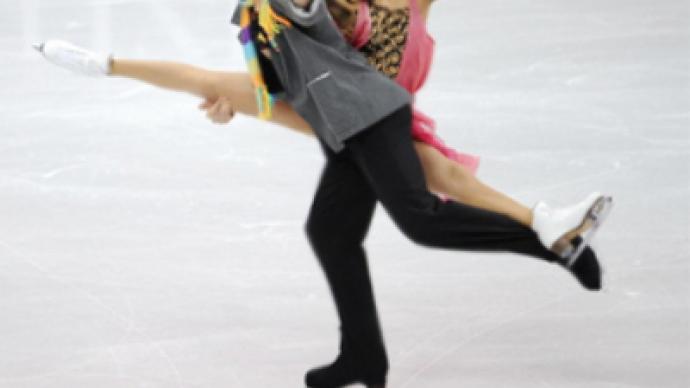 Olympic silver medalists Tanith Belbin and Ben Agosto have won the original dance at the World Figure Skating Championships, moving them closer to the leaders, Russia's Oksana Domnina and Maksim Shabalin.
The Russians were leading the pack after the compulsory dance, with Belbin and Agosto in second. The Americans turned the tables on the Russians in the original contest. With just a free dance remaining, the two pairs are neck and neck, leaving the other competitors far behind.
Last year's World runner-ups, Scott Moir and Tessa Virtue of Canada, are in third place, while the reigning American champs Charlie White and Meryl Davis are fourth.
The gold medalist will be decided on Friday night.
Meanwhile, 23-year-old Evan Lysacek became the first American man in 13 years to win the World Figure Skating Championship. He did it thanks to a spectacular free skate. Canada's Patrick Chan took the silver, and 2007 world winner Brian Joubert of France, the short-program leader, slipped to third.
You can share this story on social media: