Russia's top gymnast back in action ahead of London Olympics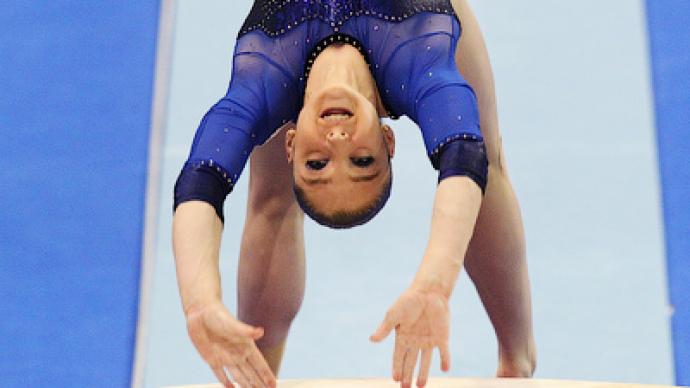 The most successful Russian gymnast of recent years, Aliya Mustafina, who was out of the sport for several months, has resumed full training and will get the chance to add another Olympic medal to her family's collection at the 2012 London Games.
The 17-year-old's ambitions hit a roadblock when she damaged her knee in April last year. The Moscow region native has recently resumed a full training schedule and is aiming to return to top form right in time for the Olympics, which get underway in late July. "The hardest part of it all is putting in work constantly, and doing the same thing every day," says Mustafina. "It can become very difficult to get through those monotonous training days."The 2010 the all-round and team World Champion is Russia's main hope for gold and could yet do better than her father's bronze medal in wrestling at the 1976 games.Mustafina missed the 2011 World Championship.In her absence another of Russia's main podium hopes, Vitkoria Komova, secured gold in the uneven bars competition in Tokyo. Both now hope to gather a rich crop of Olympic medals despite the tough competition.
You can share this story on social media: