Russian ice swimmers head above all at World Champs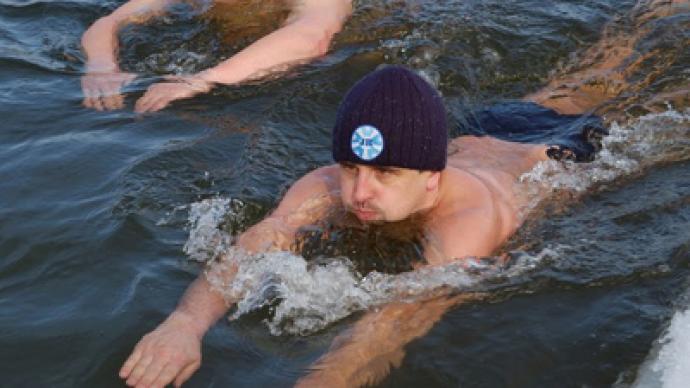 Russian swimmers have topped the table in what might seem an unusual area – the Winter Swimming World Championships.
Over the weekend, more than a thousand swimmers braved the icy waters of the Baltic Sea to take part in the eighth contest.
The Russian competitors collected 30 medals in Latvia from an impressive 84 disciplines varying from 25 to 450 meters for those, who could endure the sub-zero temperatures.
Over a thousand courageous swimmers – the tournament's record – from 27 countries as far away as Canada, Ireland and Australia took part, and all of them looked forward to a hot drink at the end.
The event is held every two years, most often in northern Europe, with Russian and Scandinavian swimmers dominating most of the heats.