Russian keeps biathlon world cup leadership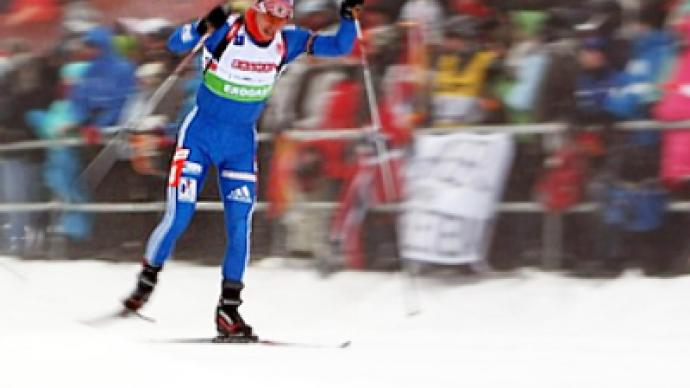 Russian biathlete Evgeny Ustyugov has remained top in the overall World Cup standings after finishing second in the 15-kilometre mass start in Germany.
Just one misplaced shot at the last of four target shooting ranges cost Ustyugov the gold as he fell five seconds behind Norway's Emil Hegle Svendsen, who didn't miss any shots.
But the 24-year-old still gained enough points to keep the leader's yellow jersey, though the Norwegian is hot on his heels in overall standings.
Meanwhile, in the women's event it was not Russia's day. With the team's leader, Svetlana Sleptsova, given a few days to rest, it was Olga Medvedtseva and Olga Zaitseva, who Russian fans put their hopes on.
However, they finished 10th and 15th respectively. Season leader Helena Jonsson of Sweden was first on Saturday with Germans Simone Hauswald and Magdalena Neuner not far behind.
You can share this story on social media: