Russian named best European athlete in 2011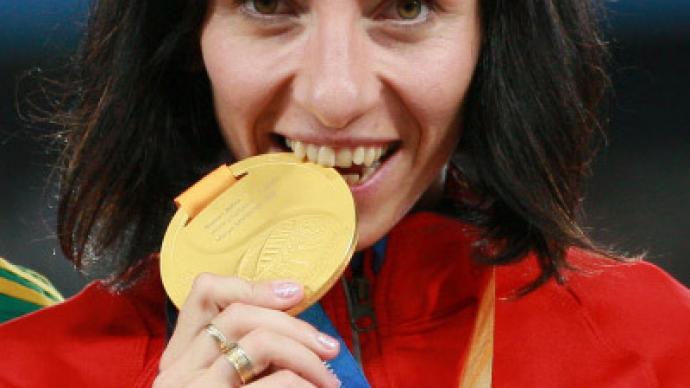 Russian middle-distance runner Maria Savinova has been voted European female athlete of the year by the European Athletics Federation.
The 800-meter specialist lost only once in 10 outings in 2011, grabbing gold at the world championships in Daegu, South Korea.
Maria is the fourth Russian to get the title. Her running mates Irina Privalova and Svetlana Masterkova, as well as star pole vaulter Elena Isinbayeva, have been similarly honored.
This time, six Russian women found their names in the top ten. Beside Savinova, these are javelin-thrower Maria Abakumova (2), high-jumper Anna Chicherova (3), heptathlete Tatyana Chernova (4), steeplechaser Yulia Zaripova (6) and speed walker Olga Kaniskina (9) – all being gold medalists in Daegu.
The awards ceremony will take place in Arona, Spain, on October 15.