Russia reach worlds final undefeated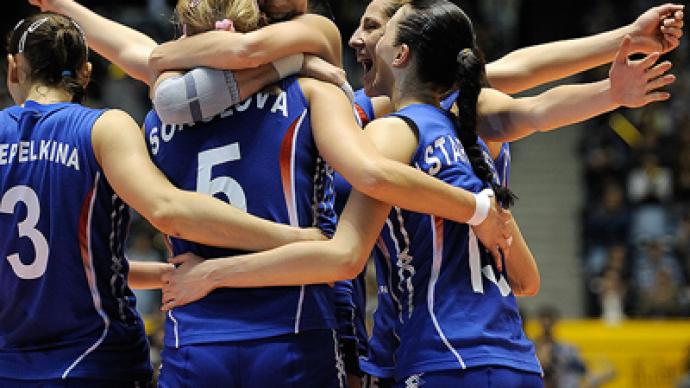 Defending champions Russia continued their winning streak at the World Women's Volleyball Championships beating the United States on Saturday in Japan.
Team Russia scored a 25-16, 13-25, 25-19, 25-21 victory over the Beijing Olympic silver medalists in the semi-finals.However, head coach Vladimir Kuzyutkin was critical about his team's performance after the game."I'm not totally pleased with the quality of our game today. It was more about mental toughness than technical skill. We didn't really change our overall strategy. That's why we won," said Kuzyutkin."No matter whom we play tomorrow, like the last ten matches, we will stay with our strategies and try to win. We just have to stay focused on the match tomorrow," he added.Meanwhile, US coach Hugh McCutcheon seemed impressed by Team Russia's performance. "They were better than us today. From our end, I thought we tried to implement some plans and systems, but at the end of the day, the Russian team is quite physical… They can do some things that other teams in the world cannot. We struggled to stop them, but we couldn't. We learned lessons from today. We will come back tomorrow and try to do the best we can," he said.In the final on Sunday, Russia will play Beijing Olympic gold medalists Brazil, who beat hosts Japan in a five set comeback thriller, also on Saturday.
You can share this story on social media: