Russia through to rugby sevens Euro champs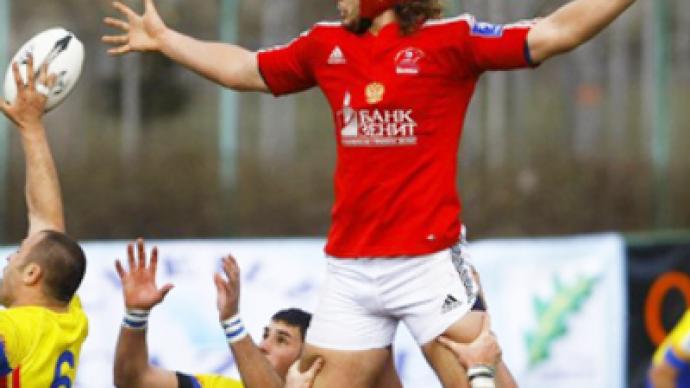 With less than a month left before the Rugby Sevens European Championships in Hanover, team Russia have been aiming to book a spot at the event at the final preliminary stage on their home soil.
Ten teams, including hosts Russia, took to the pitch in Moscow to do battle for the last ticket to Germany. For the home side, the plan was to finish in the top four, which would be enough for a spot at the Hanover games.
And the Russians began their mission in the best possible way with a 40 to 5 thrashing over an outclassed Lithuanian side.
Norway were next to feel the power of the men in white. Russia opened the scoring through the dangerous Nikolay Shugay. Lev Sleptsov then added the points from a number of conversions to hand Russia a lead they never looked like surrendering. The final score ended up 31-0.
"Our philosophy is to treat every game as the final and the most crucial. So we only aim to win and be on top," explains Lev Sleptsov.
A couple more games against Ukraine and Latvia followed a similar pattern, with Russia claiming a four win/no loss record after the first day.
"Most of our players rely more on skill than power. So the [rainy] weather conditions don't really suit our team's performance. A dry pitch is what we really need to move and pass the way we're used to. That's what normally gives us the edge," says Sleptsov.
And although there's plenty of rugby left this weekend, Team Russia can celebrate, because they achieved their goal 24 hours early.
The home-siders shoot into the semi-finals on Sunday, courtesy of their winning run, meaning they're one of the four remaining sides and thus through to Germany – a contest, where they can truly discover just how good they really are.
You can share this story on social media: