Russians claim top 2 spots in Pokljuka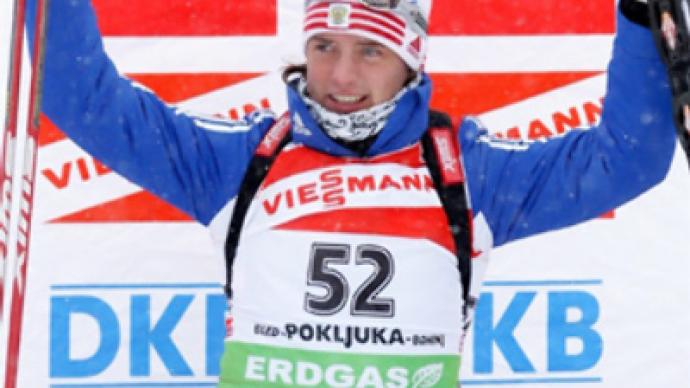 Russia's Svetlana Sleptsova capped a flawless shooting performance with strong running to grab victory in the women's Biathlon World Cup sprint event at Pokljuka on Saturday.
Second place went to her compatriot Ana Bogaly-Titovets, who joined the team earlier this week.
Germany's Magdalena Neuner was third, more than a minute behind Sleptsova after missing two targets.
Defending overall World Cup champion Helena Jonsson of Sweden was 12th, also missing two targets. She is still top of the sprint discipline with 126 points, and leads the overall standings with 306.
Meanwhile, the victory moved Sleptsova up to third overall with 212 points and fourth in sprint with 115.