Russian RWC talent in search of new club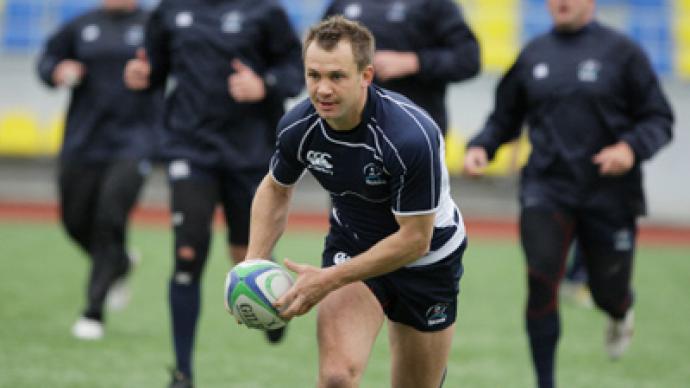 Despite upping his reputation at the Rugby World Cup, Russian international Konstantin Rachkov has found himself without a club to play for.
Konstantin has spent the last decade playing in France, including a spell alongside fellow Russian, Vyacheslav Grachev. Rachkov was a member of Marseille Vitrolles, which boasted one of world rugby's most famous players ever."I was very lucky to end up at the same club as Jonah Lomu, but wasn't very lucky that he decided to quit the game not long after I joined. He had a lot of injuries and health problems. He's now taken up boxing and wants to compete at a professional level, and unfortunately I don't think he will ever return to the rugby pitch. I know him, and he's one of the nicest guys you could ever wish to meet," Rachkov said.Konstantin had been enjoying his first-ever World Cup until he received some very bad news a couple of days ago.He was released from Marseille Vitrolles after the French club ran into financial difficulties – a decision which came as a massive shock to him – and now he is looking for a new team to play for, preferably in Europe."I definitely want to keep on playing. I am studying for a degree at the moment in preparation for life after rugby, but I would like to find a new club, and have no intention of hanging up my boots for at least the next three years," he said.Konstantin Rachkov has been on the move for most of his life.Born in Kazakhstan, he moved to Russia in his teens to continue his rugby development, before departing for France after the turn of the millennium.Life could have been very different for the 32-year-old – who took up the sport at the age of 12 – if he had pursued an early aptitude for tennis which won him the title of junior Kazakh tennis champion. "I thought it would take a lot of time to get to the top in tennis, though as time goes by, the champions are getting younger and younger. The money in tennis is out of this world in comparison to rugby, but I've never regretted my decision," Rachkov said.Konstantin may be going through a tough time, but there is little doubt that he will be on the squad for Russia's final match at the Rugby World Cup when they take on Australia in Nelson on Saturday.