Fix the fixing: Putin to deal with match rigging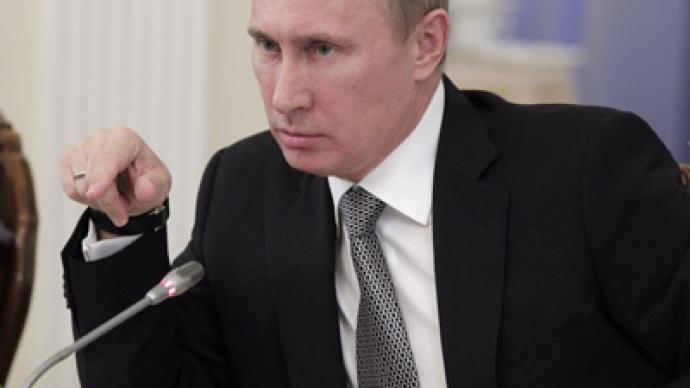 The Kremlin has decided it's high time to step up the effort against corruption in sport. A new strict draft law, which provides seven years' imprisonment for match fixing, is to be introduced to the parliament by President Putin himself.
According to Vedomosti newspaper, which got hold of the document, the bill consists of amendments to the law on Physical Culture and sports, as well as Criminal, Tax Code and the Code of Administrative Violations.
Unlawful influence on the result of a game will be recognized as direct bribery of participants or organizers of sporting events, as well as disposing them to unfair competition by any other means.
Those found guilty of match fixing will face longer prison terms – from four to seven years, with fines for athletes and referees also increasing from 300,000 rubles to 1 million rubles (about US$30.000).
The sporting federations will bar persons accused of unfair competition and disqualify them for long terms if their guilt is proven.
Not only athletes, but whole teams may face bans under the new law, while federations which do not put enough effort into tackling match fixing are at risk of losing their licenses.
Meanwhile, police will be given the right to use wiretaps to investigate such cases and bring the culprits to court.
The document also pays a lot of attention to betting. Athletes, coaches, referee and federation employees would only gamble on the results in the sporting disciplines they aren't involved in.
The law will oblige bookies to ask for a passport while taking bets and giving away prize money, with big gains to be reported to the tax authorities. Violations of these rules will be punished by a fine of 1 million rubles.
You can share this story on social media: