Pluschenko and Yagudin to perform at Chinese wedding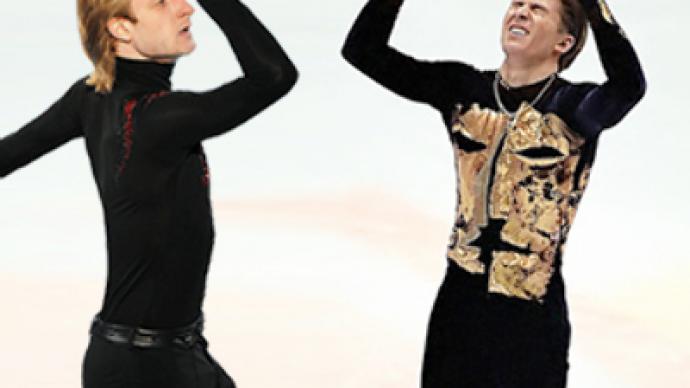 Olympic figure skating stars Evgeny Pluschenko and Aleksey Yagudin will perform at an ice show dedicated to the wedding of Vancouver Olympic champion pair Zhao Hongbo and Shen Xue of China.
he Chinese athletes officially got married in 2007, but the celebrations were postponed so as not to distract them from competing on the highest level. After the 2010 Games, the couple announced their retirement from the sport, finally finding time for their personal life.
"We plan to combine our wedding with a gala concert on the ice. Thus, we want to express our gratitude to our friends and fans," Sport-Express newspaper quoted Zhao Hongbo as saying.
In addition to the Russian stars, Swiss Stephane Lambiel, Johnny Weir of the US and Japanese Mao Asada also received an invitation to take part in the show.
Evgeny Pluschenko is currently prohibited from competitive figure skating for a year, while his archrival Aleksey Yagudin retired in 2003, but has kept his form by taking part in TV and ice shows.
You can share this story on social media: