"Pluschenko is better than before retirement"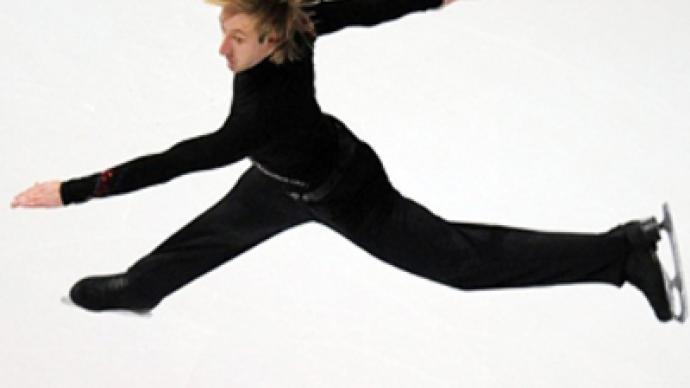 Olympic figure skating champ Evgeny Pluschenko, who has returned to the sport to try his luck at the Vancouver Games, is now even better than he was before his retirement, says prominent coach Nikolay Morozov.
"Actually, I am amazed by Evgeny Pluschenko's skating. It has so far been my strongest impression of this season. I would've erected a monument for him right now. The greatness of the thing he has done is even hard to understand," Nikolay Morozov told the Sport-Express newspaper.
The coach was speaking after the Moscow stage of the Grand Prix on weekend, where Evgeny Pluschenko triumphed, showing the second-best result of the season (240.20 pts).
"At one time I was actively involved in the Yagudin–Pluschenko competition, when they both were preparing for the Salt Lake City Olympics, and I know these guys, know what they are capable of. When Aleksey Yagudin – before the operation on his hip – wanted to try to return to the sport, he came to me in New Jersey, trained for several days and even tried a quadruple jump. They are the athletes of another level, not like the others," explained.
"If you remember, the last two World Championships were won by athletes who can't execute quadruple jumps. I do not think it's normal," he added.
Morozov is regarded as one of the best figure skating coaches in the world at the moment. He was the author of the famous "Winter" program for Alexey Yagudin and Sasha Cohen's "Dark Eyes". He won Olympic gold in Turin with Shizuka Arakawa, as well as the 2007 World Championship gold with Miki Ando.
And Morozov's student Miki Ando of Japan was victorious in the ladies' event at the Moscow Grand Prix.
"There's nothing unreal about Pluschenko's plans to return to sport, but in Moscow I was stunned, not by his triple and quadruple jumps, but by the fact that he's better on the ice then before the retirement [in 2006]," the coach stressed.