Russia takes second silver at figure skating Europeans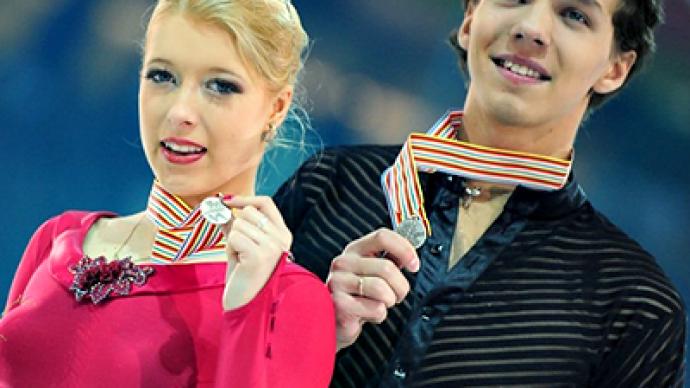 Russian ice dancers Ekaterina Bobrova and Dmitry Soloviev have cruised to silver medals at the European Figure Skating championships in Bern, Switzerland.
The gold went to Nathalie Pechalat and Fabian Bourzat, who train Moscow under Russian coach, Aleksandr Zhulin. The French duo led after the short dance and they scored best in the free dance, their major figure skating title.    Pechalat and Bourzat received a total score of 167.40 from the referees, which was more than six points ahead of Bobrova and Soloviev."It is something that we waited for a long time and finally it has arrived tonight," Bourzat said afterwards.Bronze went to Sinead and John Kerr as the Scottish siblings left Russian teenagers Elena Ilinykh and Nikita Katsalapov, who finish fourth at their major championship debut.Another Russian couple, Ekaterina Ryazanov and Ilya Tkachenko, finished in sixth spot. Bobrova and Soloviev's have won Russia's second silver in Bern, with Yuko Kavaguti and Aleksander Smirnov achieving the same result in pairs competition on Thursday.
You can share this story on social media: