Ovi in love with Russian tennis star?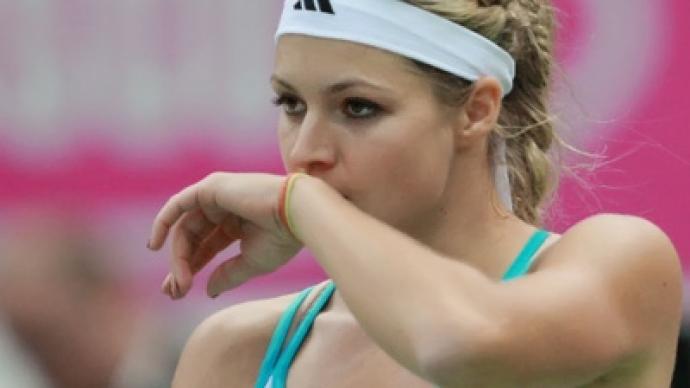 Washington Capitals super-forward Aleksandr Ovechkin is reported to have started a relationship with Russian tennis player Maria Kirilenko.
The Canadian Montreal Gazette came to this conclusion after Kirilenko opted for the US capital as her training camp after the end of the season.  The journalists found the 24-year-old's choice rather suspicious, claiming the warmer state of Florida, as well as Moscow and many other places around the globe provide much better tennis infrastructure.According to the paper's unnamed sources, Kirilenko has recently split with her long-time boyfriend, tennis pro Igor Andreev.The World No.27 has already been seen at one of the Capitals' home games in the NHL, while Ovechkin has visited the courts where she practices. Another argument in favor of the theory is the love story of two other Russian athletes – hockey player Maksim Afinogenov and tennis star Elena Dementieva, who also used to train in Buffalo where her beau defended the colors of the Sabres. They got married last summer, with both Ovechkin and Kirilenko present at the ceremony.
You can share this story on social media: