British 1980 Olympic heroes return to Moscow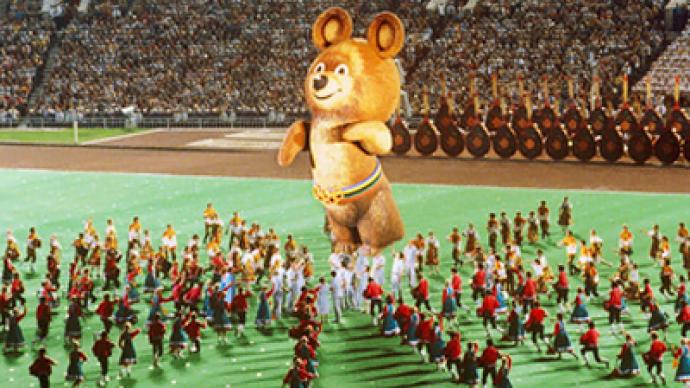 Great Britain's Allan Wells and Daley Thompson, who both won gold at the 1980 Moscow Olympics, were back in the city on Friday.
In 1980, the Olympic Mascot – Mishka – said "Goodbye, Moscow" and flew away. The Games were over, although the victories claimed by the athletes will live forever.Thirty years later, two of those winners return to the place where they earned fame – the Luzhniki Stadium. They were Great Britain's Allan Wells and Daley Thompson, who respectively claimed gold in the 100 meters and the decathlon.Back in 1980, just three inches separated Wells from the pre-race favorite, Cuba's Sylvio Leonard, in a photo finish. "I was standing here, looking at the scoreboard wondering who had won. Because it came in Russian initially, we weren't sure, it was only when it came in English," Allan Wells remembered.  Thompson entered the 1980 Games as the world record holder and undisputed favorite. He added another Olympic gold, four years later, in Los Angeles to become arguably one of the greatest athletes in history."The stadium was full of people, but I'm very very focused, I do not look in here I just do my work. I don't remember too much about the competition. Just trying to do it as well as I possibly can," Daley Thompson said. In 500 days, London will host the next Summer Olympics, with both Wells and Thompson looking forward to seeing the new generation of British Olympians make history, just like they did."It's possible. I think there'll be a lot of inspiration from having the Olympics in your own back garden, so to speak. And, I think, that can inspire a lot of the athletes to greater things," Allan Wells said.  "I think Russia will do very well, but Great Britain will do better. And we'll beat them!" Daley Thompson added.
You can share this story on social media: