Müller 'proud' to receive souvenir from Messi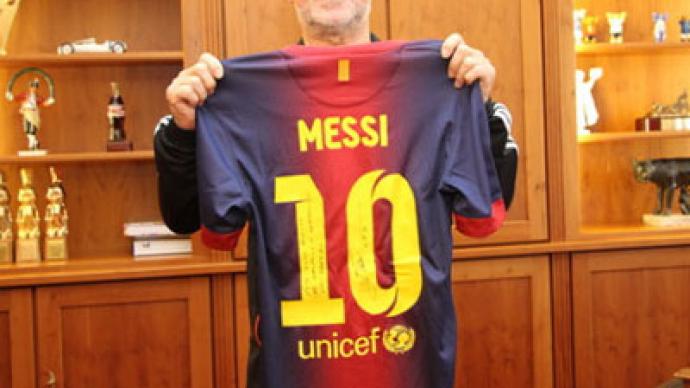 The German iconic football striker Gerd Müller has received a signed jersey sent to him by Leo Messi, who broke his record for scoring the most number of goals within one calendar year forty years on.
Messi had written the following tribute on his number 10 Barça jersey: "For Gerd Müller. My respects and admiration. Regards".The Bayern Munich legend was beaming with happiness when he received the gift from the four-time Ballon d'Or holder."I am very pleased and proud to receive a jersey like this from the best player in the world," Müller told Bayern Munich's press office.Müller, who set his impressive record mark of 85 goals in 1972, saw his achievement tumble to Messi in 2012, when the Argentine striker netted a total of 91 goals. The German has promised to give the jersey to Bayern's museum for all the fans to see.
You can share this story on social media: