Malkin falls vacant to strengthen team Russia at World Champs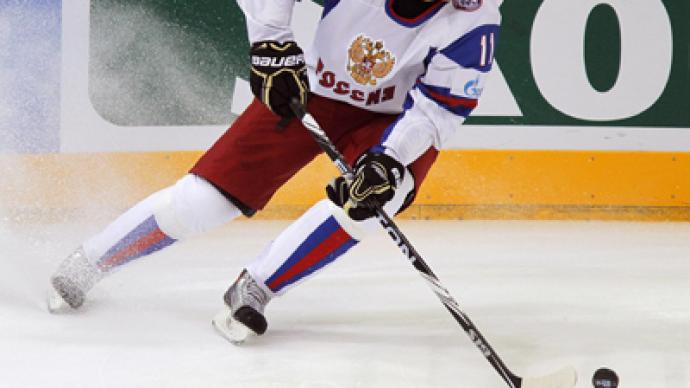 The Pittsburgh Penguins have been knocked out of the Stanley Cup, which means yet another star forward, Evgeny Malkin, could join Team Russia at the World Championships in Sweden and Finland.
The Philadelphia Flyers wrapped up a dominant series by thrashing the Pens 5-1 on Sunday. Russia's Ilya Bryzgalov made 30 saves on the day to rehabilitate himself with Flyers fans' after allowing 20 goals in the first five games.It's been a different type of feeling for another Russian. Evgeny Malkin scored his team's only goal of the night, which was not enough to tie the series at three apiece after trailing 0-3. The Art Ross trophy holder is now free to join team Russia heading at the World Champs in two weeks and try to sweeten the end of the season.With Pavel Datsyuk's Detroit also out of the Stanley Cup and Alex Ovechkin's Washington as well as Ilya Kovalchuk's New Jersey being on the brink of elimination team Russia head Coach Zinetula Bilyaletdinov is unlikely to face the shortage of high-class forwards in Sweden and Finland.
You can share this story on social media: