Kanaeva denies marriage rumors
Published time: 15 Sep, 2012 09:35
Edited time: 15 Sep, 2012 14:06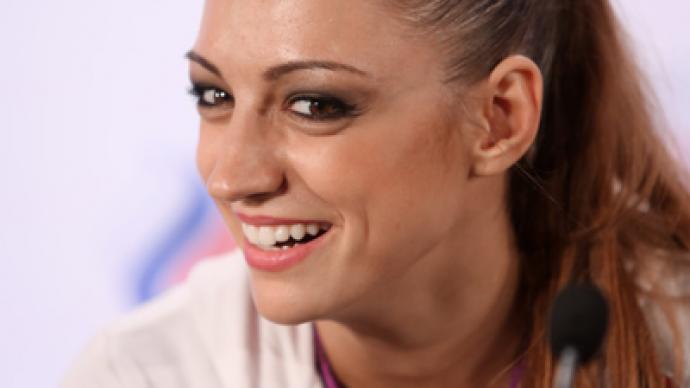 Evgenia Kanaeva, the world's leading rhythmic gymnast, was stunned when she saw stories on her supposed upcoming wedding to hockey player Igor Musatov.
­"I have no idea where this information came from," ITAR-TASS quoted Kanaeva as saying. "My personal life is an issue closed to the public. I'll never comment on it. But if such an important event like wedding will happen in my life, then the journalists will surely have an opportunity to learn about it and congratulate me – if they'll want to, of course."
Allhockey.ru previously reported that the two-time Olympic champion gymnast and Mustaov, forward for the Atlant Moscow Region, are engaged and planning to get married in September.
Kanaeva said that she has no plans to settle down since, despite her big Olympic victories, she's still weighing whether she wants to continue training and compete in the 2016 Olympics in Rio de Janeiro.

"I needed a little break after London 2012, but it doesn't mean that I'm going to retire," the 22-year-old said. "I understand that rhythmic gymnastics is a fleeting sport. Gymnasts don't stay long in the elite. I'm so far the only two-time all-around Olympic champion. I've have managed to perform on top level over for the last years. Will I break the stereotypes and seek my third title at the Olympic Games? I don't know yet, but anything is possible."
In addition to the two all-around Olympic titles she won the 2008 Beijing and 2012 London games, Kanaeva is a 17-time world champion and nine-time winner of the Summer Universiade.