Russians head above all at rhythmic gymnastics worlds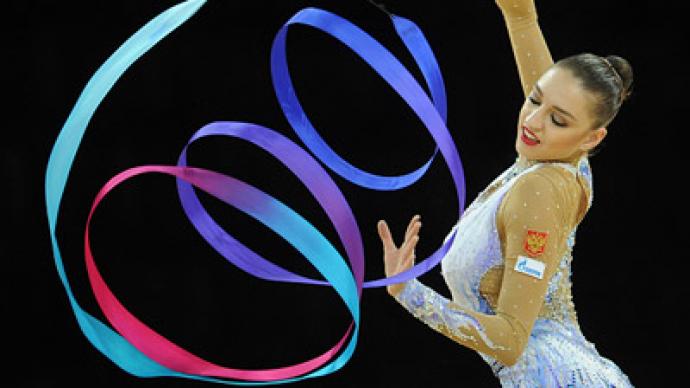 Russia's rhythmic gymnast star Yevgenia Kanaeva has stolen the show at the World Championships in the French city of Montpellier, having grabbed all gold medals available to date.
During the first three days of competition Kanaeva claimed five wins, four of them coming from individual competitions and the other as part of the Russian team in all-around event.Russia's number two in the sport, Daria Kondakova, has also produced a cosmic performance, adding four silver medals to the gold, won back to back with Kanaeva.The only medal missing in their collection in 2011 is expected to come later on Friday in the individual all-around event.The event in Montpellier is regarded as the first qualifying round for the 2012 London Olympics. The top six countries will automatically qualify for Group Competition at the 2012 Olympics. In Individuals, the top 15 gymnasts will be given the green light for the Olympics, subject to a maximum of two per country.
You can share this story on social media: