Gender test shock over shemale athlete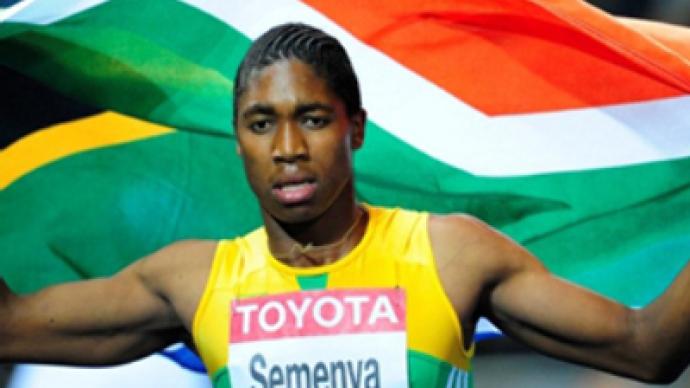 According to the Daily Telegraph, the World Athletics Championships 800 metres gold medalist Caster Semenya of South Africa has failed to pass a gender test.
A source close to the investigation into the runner case has confirmed that tests carried out in South Africa before the start of the World Championships indicated that the runner had three times the normal female level of testosterone in her body.
However, the official results of the detailed "gender verification" test, which the athlete was forced to undergo after the IAAF request following her victory on August 19, will be announced in a few weeks. The organizers and the opponents were intrigued by Semenya's muscular physique, facial hair and deep voice.
Meanwhile, Semenya's mother says she doesn't care if people think her child is not a girl.

"I am not even worried about that because I know who and what my child is. Mokgadi Caster is a girl and no one can change that," Dorcus Semenya told South African IOL website.

The Telegraph Sport has also revealed that the current head coach of the South African team, Dr Ekkart Arbeit, is the former East German coach accused by a female athlete, Heidi Krieger, of giving her so many anabolic steroids that she was forced to undergo a sex-change operation and live the rest of life as Andreas Krieger. Arbeit later confessed to it, but denied using the banned method since 1989.
You can share this story on social media: