Former UFC champ destroyed in first round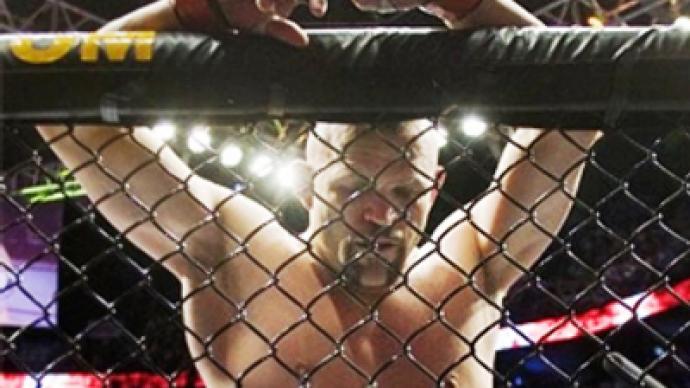 Ultimate Fighting Championship former light-heavyweight champion, Chuck 'The Iceman' Liddell, has been knocked out in the first round of his bout against Mauricio Rua.
A Chuck Liddell vs. Mauricio 'Shogun' Rua match-up would have been a dramatic and exciting fight to witness some three years ago, when both fighters were considered among the very best in the world. The fight at UFC 97 in Montreal on Saturday, April 18, still had a dramatic outcome, but not in the way everyone had expected.
Rua, a former star of Pride Fighting Championships, crumpled Liddell with a lunging left and then finished him off on the ground with a string of hammer-fists before a sellout crowd of 21,451 at the Bell Centre in Montreal.
After the fight, 39-year-old Liddell said it was "probably safe to say" that his career was over. UFC president Dana White was even more categorical:
"You're never going to see Chuck Liddell on the canvas again," White said, "It's never going to happen. It's done. Tonight was the end of an era. One of the greatest guys in the sport fought his last fight tonight."
Liddell then left the news conference to allegedly go drown his sorrows.
You can share this story on social media: