Fedor to get chance at Werdum payback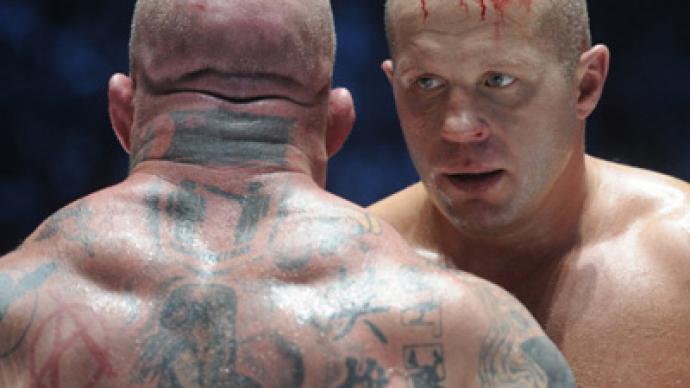 MMA legend, Fedor Emelianenko, says he is likely to get his chance for a rematch with Brazilian fighter Fabricio Werdum.
­"As far as I know, my manager Vadim Finkelstein is in talks with Fabricio Werdum," Emelianenko told Sportbox.ru. "The bout against him is on the cards. The fight will likely take place by the summer of next year."
Werdum defeated Emelianenko by a chokehold in June, 2011 to end the Russia's 10-year winning streak.
After that, the Last Emperor lost two bouts in a row and only managed to regain his winning ways last month after topping Jeff Monson on a unanimous decision in Moscow.

"I'll have my next match in Japan on December 31," the 35-year-old informed. "There's no certainty about my future opponent yet, the bout is under discussion now, but I've already started my preparations. In Japan, they want to put a local fighter against me. It's going to be the main event of the night."
According to media reports, 2008 heavyweight Olympic judo champion Satoshi Ishii of Japan is the most likely candidate to appear in the ring against Emelianenko.
Fedor was also asked to speak out about what he is planning to do after he quits fighting.
"Regardless of what happens to my life, I think I'd still have to devote some time to sports," he said. "I think it's necessary to path the knowledge that I possess to young people. To some extent, of course, I'll be engaged in coaching."
But Emelianenko hurried to calm his many fans, adding: "God willing, I'd like to compete for several more years."