Fedor set to prove he's still the best in the world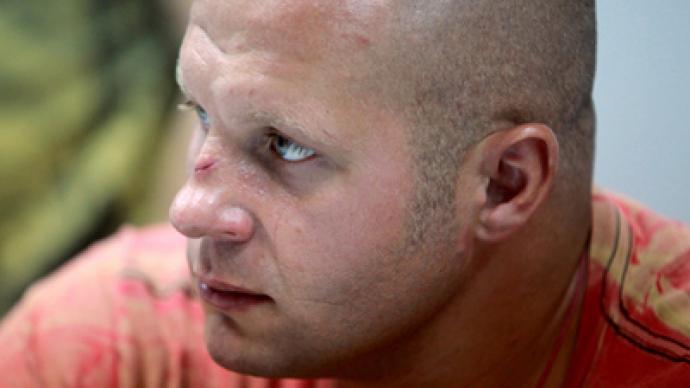 Russian mixed martial arts star Fedor Emelianenko is the favorite to win the Strikeforce heavyweight Grand Prix, which begins Saturday night at the IzodCenter in East Rutherford, New Jersey, USA.
A sellout crowd is expected to see Emelianenko face Brazilian star Antonio Silva in the main event. Former UFC champ Andrey Arlovsky fights Sergey Kharitonov in the other quarterfinal. The rest of the eight-man tournament gets going in April, when Alistair Overeem faces Fabricio Werdum and Josh Barnett takes on Brett Rogers for spots in the semifinals. Emelianenko had gone an unbelievable 29 straight fights without a loss, beating Arlovsky by knockout, and former champions like Antonio Rodrigo Noguiera, Mark Coleman and Tim Sylvia along the way. Few of the bouts had even been close. But last June Werdum used his jiujitsu expertise to catch Emelianenko in a triangle armbar and force him to submit."I haven't thought of my latest fight much," Fedor told the Sport-Express paper Saturday. "Obviously, the loss was just the matter of time – no one can always win. So I was prepared to lose one day.""I thank God for everything, and try not to addle my head with immaterial things," he added.
You can share this story on social media: