Last Emperor turns president
Published time: 25 May, 2012 10:19
Edited time: 25 May, 2012 16:55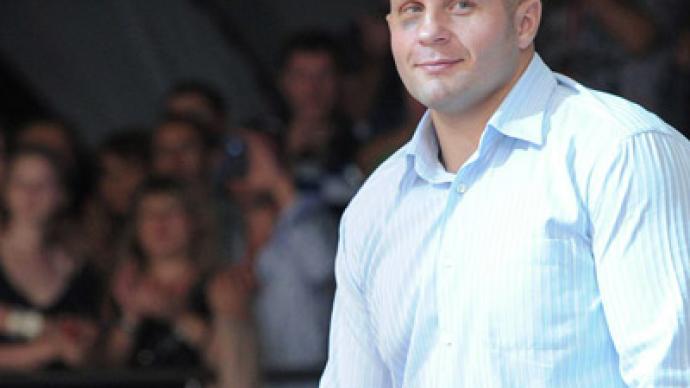 Mixed fight legend, Fedor 'The Last Emperor' Emelianenko has become the president of the newly established Russian MMA Union.
­Over 100 delegates from 50 Russian regions, as well as members of FILA (International Federation of Associated Wrestling Styles) were present at the organization's first congress.  
And just like in the ring, Fedor achieved a unanimous win in the presidential vote.

"I'm very grateful to the people who elected me," Fedor told Sportbox.ru. "MMA doesn't exist as a sports discipline in Russia, as it is all down to work of enthusiasts at the moment. But there are more and more people who want to practice mixed martial arts every day."
Emelianenko sees increasing the popularity of mixed martial arts in Russia as his main task as the Union's president.
"The aim is to promote our sport, take the youths from the streets, and raise them both physically and spiritually. And not only the youths – a person of any age can take up our sport," the 35-year-old added.    
Fedor is scheduled to fight Pedro Rizzo of Brazil in Saint Petersburg on June 21, with the bout most likely to be the last in his pro career.
Emelianenko's record in the ring and cage is now 33 wins, four losses and one no-contest.