Younger brother grants Fedor another Russian sambo title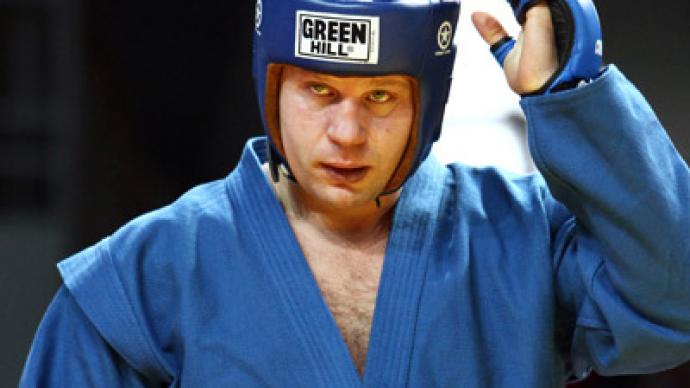 Marital arts specialist Fedor Emelianenko has claimed his seventh Russian Combat Sambo championship.
The Moscow crowd was excited to watch the Last Emperor matched up against his younger brother Aleksandr in the final of the most prestigious 100+ kg weight class.
But the brothers proved they were no rivals in the ring, with the younger Emelianenko giving up without a fight.
The bout lasted less than ten seconds, beginning with a brotherly hug. Fedor then performed a symbolic throw of his "opponent" and finished him off with a submission hold. "I'm glad to take part in the Russian championship," the 2012 champion told RIA-Novosti. "I always try to come out here when I have no professional fights, like this time around. I think combat sambo is the best kind of martial art – it combines boxing, wrestling and sporting sambo."
"As for the final bout, my brother gave in to me today," Fedor added. "He always gives in to me. Did I give my 100 per cent? Let's not talk about that today."
Sambo is a martial art similar to judo developed by the Soviet military. The word itself is an acronym, which literally translates to "self-defense without weapons."
In addition to seven Russian titles, Fedor Emelianenko has won the World Championship of Combat Sambo three times.
As for his MMA career, the 35-year-old last appeared in the ring on New Year's Eve, knocking out Japanese fighter Satoshi Ishii. The Russian's record in the ring is now 33 wins, four losses and one no contest.
You can share this story on social media: