Favourites prove dominance one month before main event in Berlin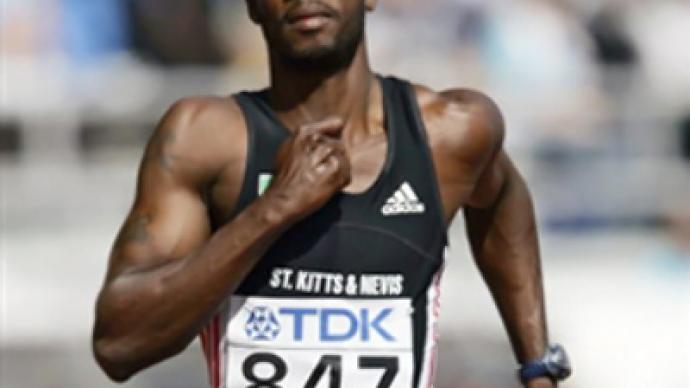 With just over a month left before the World Athletics Championships in Berlin, top athletes fine-tuned their performances over the weekend at the annual Znamensky Memorial outdoor competition.
Pretty tough weather conditions – that's probably what this year's event will be remembered for.
Kim Collins, the 2003 men's 100m world champion, was the first of the runners to take on both his competitors and the rain.
Going into the start, he was under some pressure after falling out of the competition four days ago at the Moscow Open tournament following two false starts.
"I was very much considering what happened a few days ago, so I was very skeptical and had to be very careful at the start of this," Collins explained.
Kim won the heat as confidently as possible and the resulting time of 10.27 – remember the rain – proves he's on the way to his best, given the deadline of August 15, when the athletic competition of the year will begin.

"The plan for the near future is to win as much as I can, get back in the best shape that I can, and do well at the world championships this year," Collins says.
The women's 400 meters was another eye-catching event of the meeting.
The season leader, Russia's Antonina Krivoshapka, had to prove she's still dominant over her compatriot, the 2008 Olympic silver medalist Anastasiya Kapachinskaya. And she managed to do this in an elegant way.
That's how it probably was placed at the top of the bill – the 2004 Olympic champion Yury Borzakovsky on the 800 meters line. But this was the wrong heat to wait for surprises, too, as the Russian didn't even seem to give his all to win it.
"This all is part of my preparations for the world championships. I definitely haven't reached my peak yet – I feel like I'm 75 per cent ready now. There's still plenty of time left to do some more battles and get in the best form," says Borzakovsky.
So the leaders keep on gaining power as the final countdown to the World Championships is already underway.
You can share this story on social media: