Dementieva returns to court for charity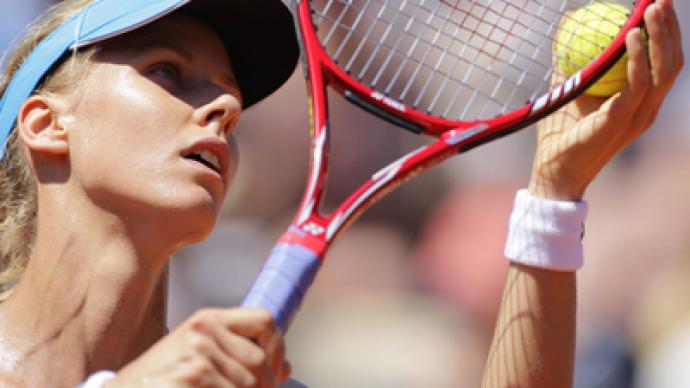 Russia's recently-retired, two-time grand slam finalist and Olympic Champion, Elena Dementieva, is picking up the racket again, but this time to take part in a charity event in Moscow.
In an effort to introduce orphans to the game, Dementieva was joined by her CSKA club mates Igor Kunitsyn, Andrey Olkhovsky and Elena Likhovtseva.The former stars paired up and were tied after two sets. However, Olympic Champ Dementieva and doubles specialist Olkhovsky managed to win the last set on a tie-break.But the outcome of this match was not important, as the athletes are discovering a new and rewarding way of continuing to play their favorite game."It was such a great experience to have all these kids watching us and being so close… and having a chance to watch all the tennis Russian stars here in CSKA club. It's been a great experience for us and, I hope, also for these young kids. In the future the may come here and try to become a professional tennis player," Elena Dementieva said.  And Igor Kunitsyn, who was taking part in his first ever charity event, echoed her words."I'm very excited to take part in such an important activity. I'm very grateful to the sponsors who took part in this event. It's amazing how tennis gave me so much in my life and now I have a chance to give something back for the kids," he stressed.
You can share this story on social media: