Russian curling boosted by Canada ahead of Sochi Olympics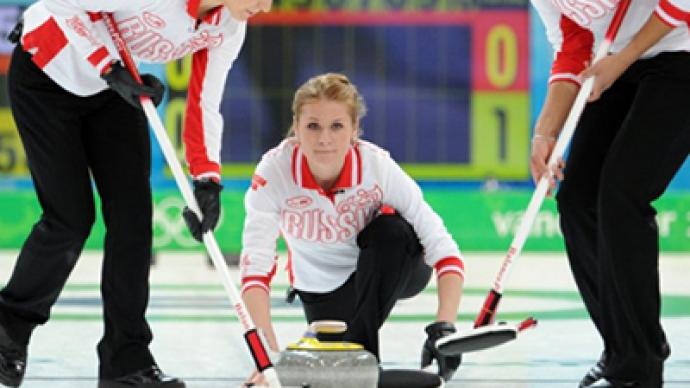 Curling is a fairly new sport for Russians but the country's sports bosses are keen for it to dominate at the next winter Games in Sochi. So, the National Olympic Committee has turned to Canada for help.
Curling is traditionally popular in countries like Canada, Switzerland, Sweden and Denmark, to name just a few, and it has been that way there for hundreds of years.However, in Russia, which has had the same weather prerequisites as those countries all along, the sport of curling has somehow failed to reach the masses – a fact which has been considered a major disadvantage, especially ahead of the next home Winter Olympics.     But Russian sports authorities are aiming for nothing less than to defy the odds at the next Winter Games, and have formed an experimental national team, which includes a coach and players from Canada.It will probably be a long while before the Russians can embrace curling as a favorite sport or even pastime, as has happened with bowling, for example. But first things first – the country's national squads need to stake a claim on the international curling circuit. While the ladies team has already started making a name for itself, the men's side is definitely lacking both in results and recognition.It was hoped the invited Canadian curlers would raise the level of Russia's domestic competitions and that is already happening, according to the Russian experimental team's coach Patti Wuthrich.And some Canadian players are ready to go the extra mile for the team and become naturalized citizens of Russia to realize their Olympic dream.Human resources is just one of the obstacles that needs to be overcome on the way to Olympic glory. Suitable infrastructure for curling is the next hurdle, which will be tackled head on by Russia's sport bosses.Even though curling in Russia is, at the moment, underdeveloped to say the least, the country's national teams are expected to deliver a good result at the Winter Olympics in Sochi. And those home Games in 2014 could become the necessary catalyst for the advancement of this, so far exotic, sport in the biggest country on earth.
You can share this story on social media: