'I will continue cycling' – Contador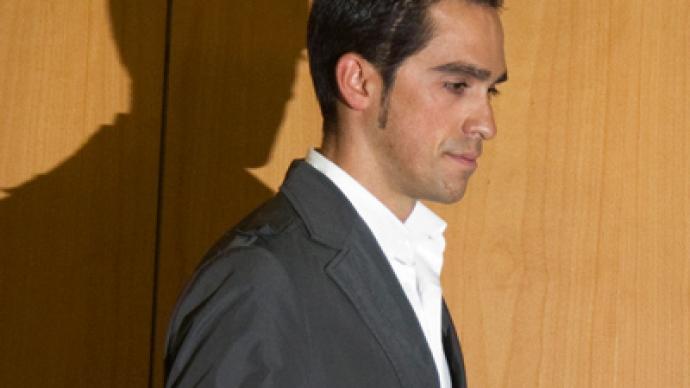 Disgraced cycling star Alberto Contador says he has not ruled out appealing against his two-year ban for failing a drug test.
The Spaniard was stripped of his 2010 Tour de France title after testing positive for the performance enhancing drug Clenbuterol.The 29-year-old held a news conference at his home town of Pinto just outside Madrid.He told reporters he had no intention of quitting cycling, while also reiterating that he had failed the drug test as a result of eating contaminated meat – an explanation rejected by the Court of Arbitration for Sport."Though I try hard I cannot understand the ban imposed. During the past months I've been trying to do my best to prove my innocence, I've even done the lie test – five hours answering questions like a complete criminal," said the Spaniard. "I also want to add that as everybody knows I will continue cycling. I will continue practicing it in a clean way, as I've done it all my entire life. Though I don't' feel my best, I think in the future this will make me tougher," he also stated.
You can share this story on social media: