Silchenko back to winning ways in Cliff Diving World Series
Published time: 23 Jul, 2012 12:04
Edited time: 23 Jul, 2012 16:04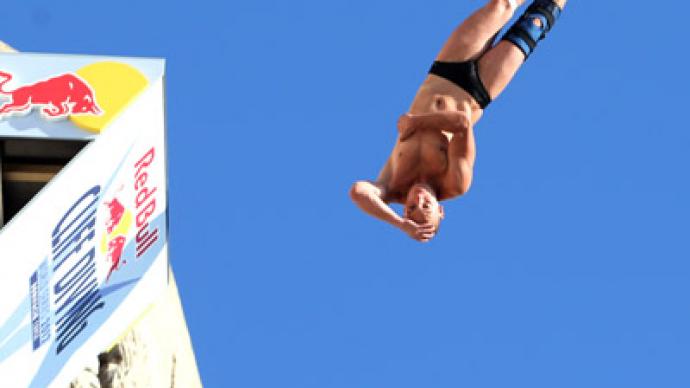 Artem Silchenko's latest trick earned him a top-place finish in the third stage of the Cliff Diving World Series. The 28 year old outshone the cream of the crop of world's diving elite in Portugal.
The ever-innovative Russian executed a back armstand with a blind entry to win by the slimmest of margins in the final, taking the victory by just one tenth of a point.
Overall leader Gary Hunt, whose superb triple quad brought cheers and the highest score of the day for a single dive, had to settle for third place behind Orlando Duque, but still holds a ten-point advantage over his Colombian rival.
2006 World Champion Silchenko is still a hefty 150 points behind Hunt despite picking up his first podium finish of the season.
The next stop in the 2012 World Series takes place in Ireland on August 4.