Chinese upset Russian fencing team at Moscow Sabre event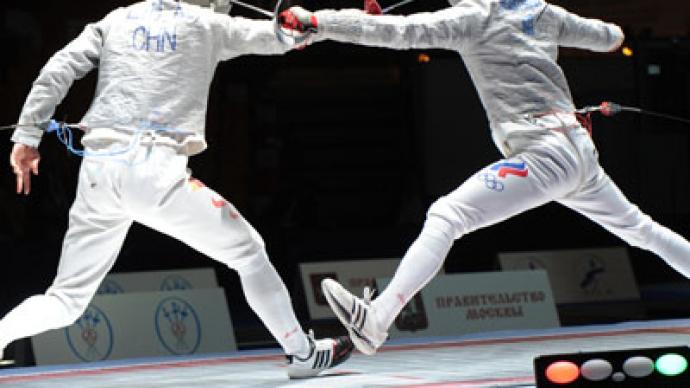 Russia's fencers have failed to pick up a clean sweep of medals after losing to China in the team event at the Moscow Sabre tournament, widely regarded as the preparation stage for the Olympics.
Russia had won the men's and women's individual events on Saturday, and came within a point of claiming the team medal as well.But it was the Chinese who dealt the decisive blow, squeezing to victory 45 points to 44.They claimed silver in the team sabre event at the Olympics in 2008, and are pleased with their performance ahead of the London games this summer."I'm very happy and excited. It's the first time we've won a tournament in two years, so it's a good win and I really enjoyed the competition. Hopefully we can put in an even better performance in London," shared 2008 Olympic champion Zhong Man.
You can share this story on social media: